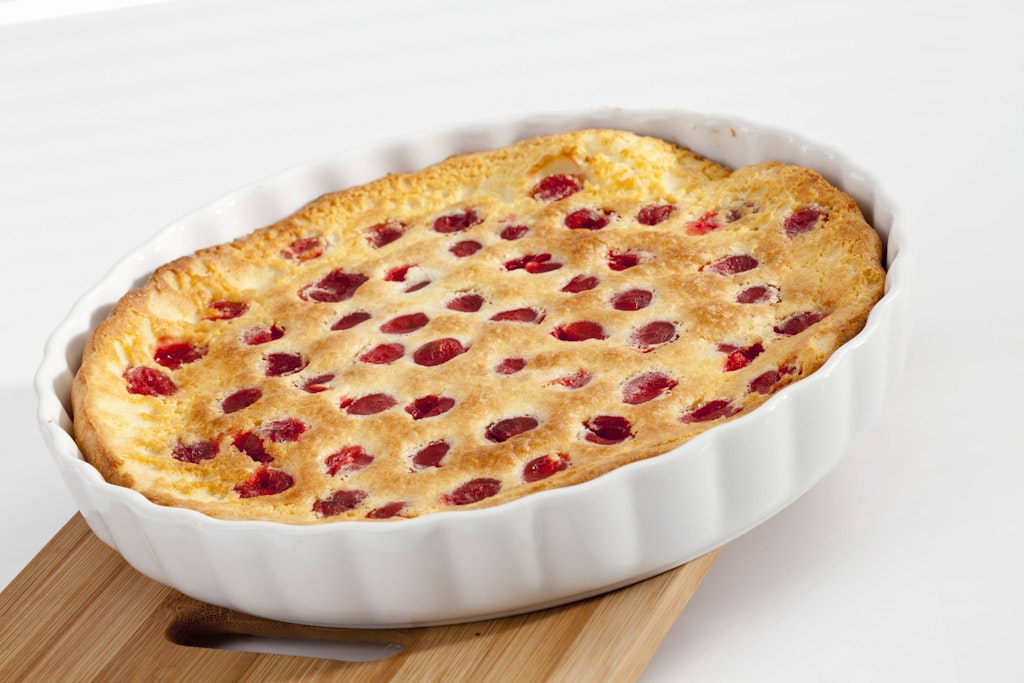 For really good taste, you don't need a forever-in-the-kitchen confession or an insanely large number or even expensive ingredients. If you really want to bake delicious cakes, you can conjure up a 5-minute cake with yogurt and cherries with this ingenious recipe that no one can get enough of. It is so juicy and delicious that it will definitely be served more often in the future. bets?! Try the recipe immediately.
Also read: Guaranteed to taste like before: Grandma's filled crumb cake – the classic recipe from the GDR baking book >>
Also read: Delicious cinnamon pancakes: the breakfast for those who don't like pancakes sweet enough! >>
Ingredients for the 5-minute cake with yogurt and cherries
You need: 1 glass of sour cherries, 250 grams of butter, 175 grams of sugar, 4 eggs, 350 grams of flour, 150 grams of yogurt, 1 packet of vanilla sugar, 1 packet of baking powder, a pinch of salt, powdered sugar to taste
Read also: Brilliant recipe for meatloaf like in the GDR: super juicy, lots of sauce – simply irresistible >>
This is how the 5-minute cake with yogurt and cherries is made
This is how it is done: Preheat the oven to 180 degrees (top and bottom heat). Line the spring form with baking paper. Tip: Hold the baking paper under running water and then wring it out. This makes it easy to shape.
Drain the cherries, reserving the juice. Cream the soft butter (take it out of the fridge at least an hour before baking) with the sugar, vanilla sugar and salt. This takes a few minutes with the hand mixer on the highest setting.
Gradually add the eggs to the batter and mix. Mix the flour and baking powder and add to the dough through a sieve. Fold in. Finally, stir in the yogurt.
Pour the batter into the prepared springform pan. Scatter the cherries over the dough. You sink in – that's no problem. Then the cake goes into the oven for 60 minutes. Then let it cool and sprinkle powdered sugar over it. Enjoy your meal!
Also read: Spaghetti with Olives: So easy, so delicious – here's the delicious recipe! >>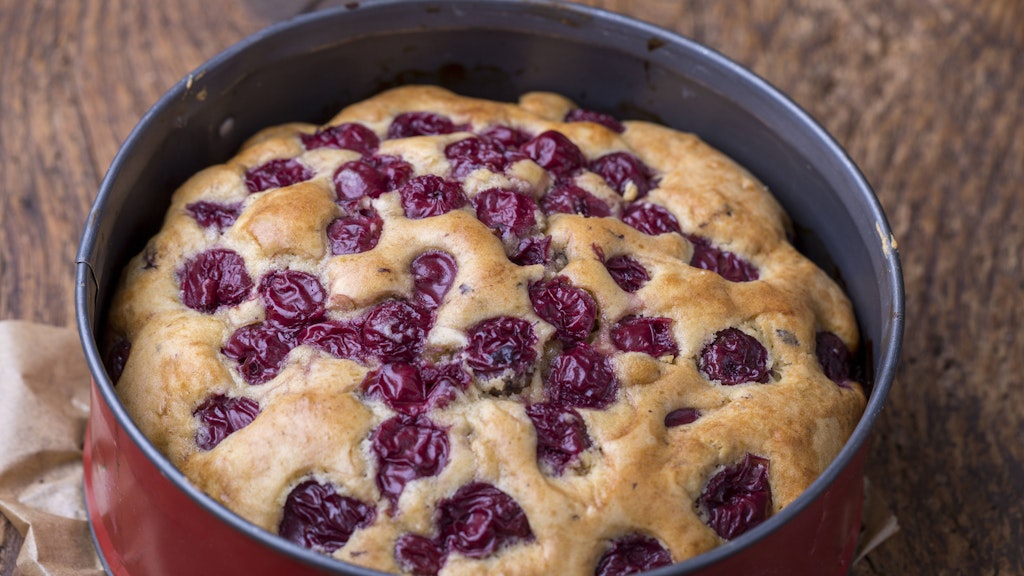 Instead of cherries: what else can go into the 5-minute cake
A little tip: You can also make the 5-minute cake with yogurt together with other seasonal fruits. Blueberries are just as good as strawberries. Apples and pears also taste great in this delicious cake. Buy the right fruit seasonally and regionally – it's good for the environment and your wallet.