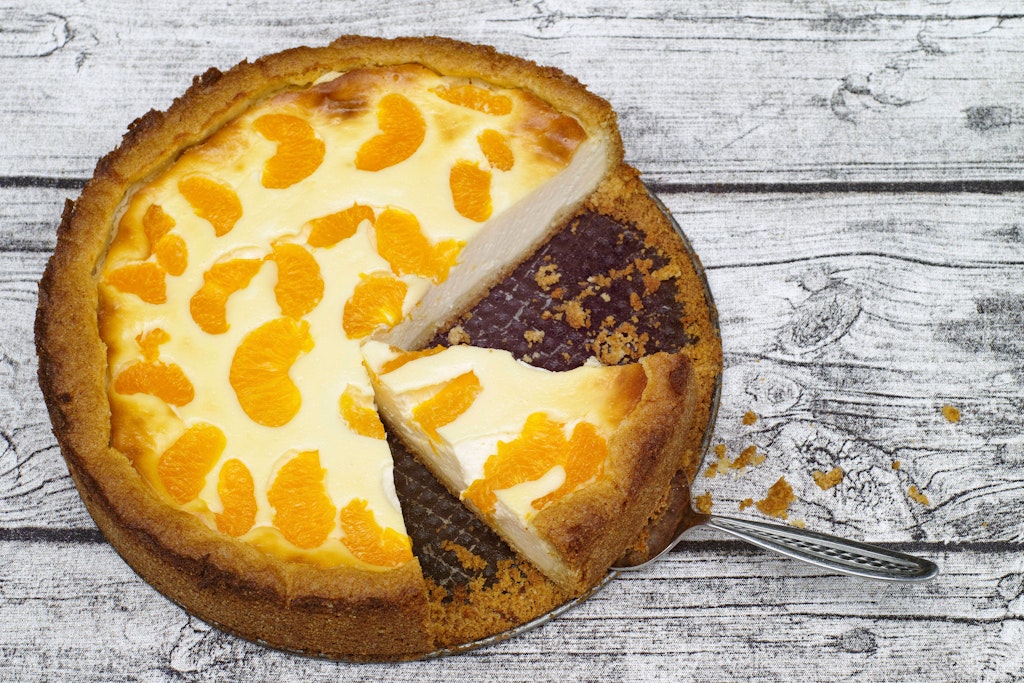 There are cakes that everyone knows and loves – apple pie, Swartwoudkoek, tarte au chocolat. But the sour cream and tangerine cake is also a true classic: it can be found in every bakery counter, is juicy, sweet and deliciously creamy. But how do you conjure it up in your own oven? It's not difficult at all – here's a simple recipe for baking a tangerine cake with sour cream that is guaranteed to remind you of childhood and long afternoons at grandma's.
Also read: Incredibly creamy and fruity! Plum Cheese Cake Recipe: This simple and sweet cake is a hit >>
The base is a shortcrust pastry, it is filled with a delicious cream based on vanilla pudding. It is enriched with sour cream and sweet tangerines are folded in – so the creamy cake becomes a poem. Who still needs the cake counter at the bakery? Here comes the brilliant recipe for the sour cream tangerine cake… You have to try it!
Also read: The best instant cake for the weekend: With this ingenious recipe you can conjure up a super light berry cake or plum cake from the tin! >>
Ingredients for Tangerine Sour Cream Cake:
You need: 300 grams of flour, 120 grams of icing sugar, 1 packet of vanilla sugar, 1 egg yolk, ½ packet of baking powder, 125 grams of soft butter, 500 milliliters of milk, 125 grams of sugar, 2 packets of vanilla pudding powder, 3 cups of sour cream, 2 small cans of tangerines.
Also read: Incredibly delicious: recipe for plum cake with custard and crumbs! It's so easy to bake the world's best fruit cake >>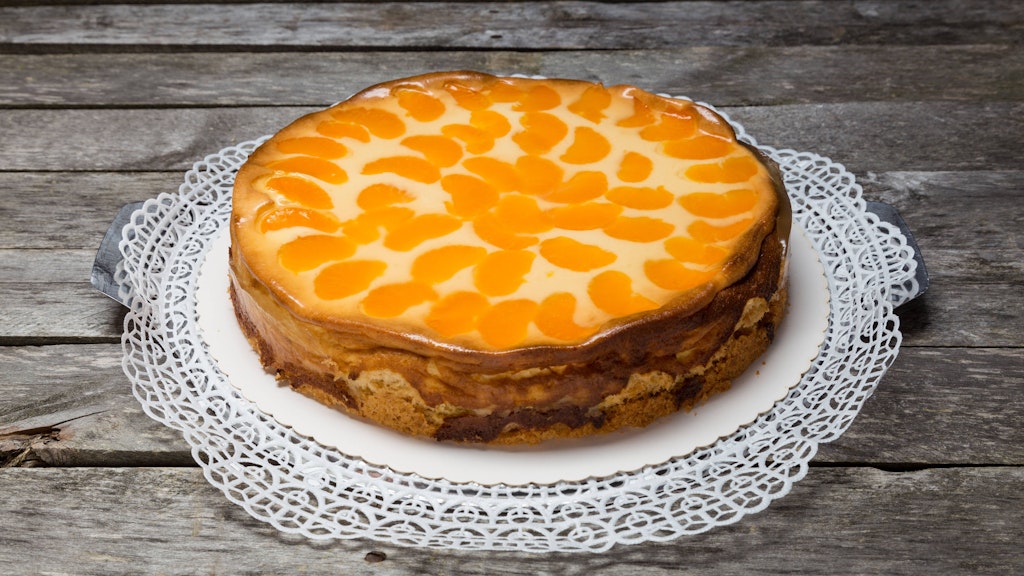 This is how it works: First, the dough is made for the bottom and the edge. Pour the flour into a bowl and mix with the powdered sugar. Stir in baking powder. Then add the soft butter and the two egg yolks and knead everything quickly with your hands to form a smooth dough. Cover and place in the fridge for about 20 minutes.
For the cream, heat the milk in a saucepan. Add the sugar and stir well, then bring to the boil. Take a few tablespoons of milk and mix with the custard powder to form a smooth liquid. Pour it into the boiling milk and stir well until it forms a pudding. Let it cool. Stir in the sour cream until you have a smooth cream.
Also read: Brilliant recipe! This is how the best and fastest apple pie in the world works… So fluffy, so light – you'll love it >>
Drain the tangerines well and stir into the pudding mixture. Then take the dough out of the fridge and press it into a greased form. Draw up a border about two centimeters high. Prick the base several times with a fork.
Pour in the pudding and sour cream mixture and bake the sour cream and tangerine cake in a preheated oven (180 degrees convection) for about an hour. Remove, let cool slightly and serve. The cake is also deliciously warm! Bon appetite…
How many calories does a slice of tangerine sour cream cake have?
The cake is delicious—but like all goodies, it also hits the hips! According to the given recipe, a piece of the cake has about 430 kcal, 23 grams of fat, 50 grams of carbohydrates and 5 grams of protein. However, the number of calories can also be reduced – if you omit the sugar as part of a low-sugar diet and replace it with a sweetener of equal value, you can save a lot of calories. But as always, it's not the number of calories that matters – it's how many pieces you eat…
Also read: Incredibly creamy and fruity! Plum Cheese Cake Recipe: This simple and sweet cake is a hit >>