Delicious!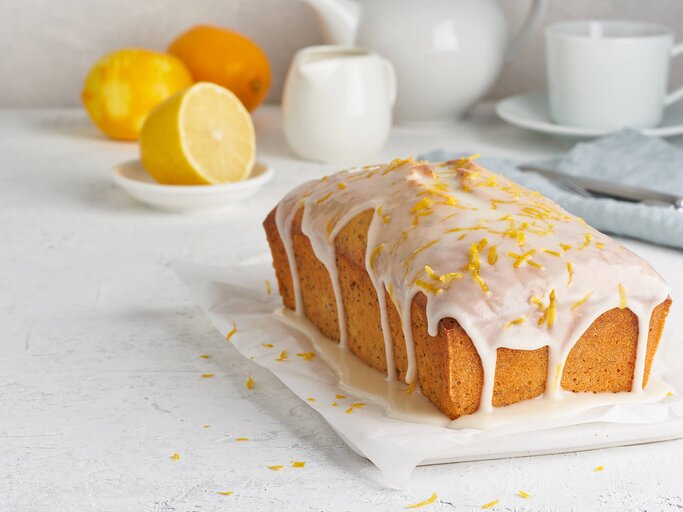 Aperol spritz cake: This food trend replaces the aperitif
© Getty Images/NataBene
A food trend, just the way we like it: We ring in the weekends with this juicy Aperol Spritz cake. Does it have potential to replace the classic aperitif? We say yes!
It is not only since yesterday that alcohol has been found in cakes. Even classic varieties such as red wine cake or eggnog cake rely on percentages within the confection. This summer there is a new aperitif: the Aperol Spritz cake will appeal to all those who like it fruity-sweet and slightly bitter. But the best: The batter is super easy to make, so really anyone who hates baking can swing the hand mixer.
Ingredients for a bread pan:
180g soft butter + a little more to grease the tin

220 grams of sugar

2 eggs

2 egg whites

100 g ground almonds

250 g spelled flour

1 packet of baking powder

3 tablespoons juice and peel of one orange

2 tablespoons aperol
For the shine:
125 g powdered sugar

2 tablespoons aperol

lemon juice as needed
Preparation:
Preheat the oven to 160 degrees and grease the oven pan with a little butter.

Cream the butter in a bowl, add the sugar and keep mixing.

Add an egg, an egg yolk and Aperol.

Stir in 3 tablespoons of orange juice and a little orange peel.

Slowly mix in the flour and ground almonds and mix to a smooth dough.

Beat three egg whites in a second bowl and add to the batter.

Pour it into the loaf pan and bake the Aperol Spritz cake for about 60 minutes.

After it has cooled, turn the cake out and spread it with the mixed glaze made of Aperol and icing sugar – done!