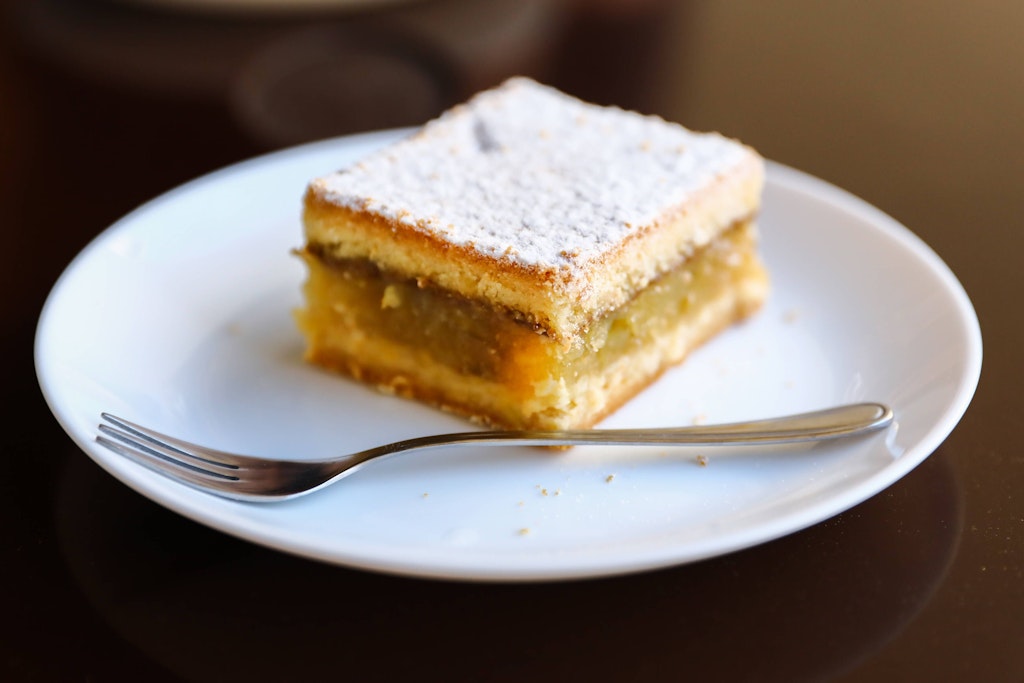 Experts claim it is the oldest cake in Poland. Many families remember their great grandmother baking this apple delicacy. The cake is extremely popular in our neighboring country. It is often served with afternoon coffee. You can buy it in almost every pastry shop.
Also read: Recipe from the GDR: Do you still know "Hoppel Poppel"? This dish is the perfect dinner—and so cheap! >>
But as always, homemade is much more delicious! And wait and see: as soon as the aroma of apple and cinnamon lures those with a sweet tooth through your kitchen, you will spread a lot of love with this cake – and get it.
Also read: Recipe for the whole family: How to make the best sausage goulash in the world! With paprika and onions it becomes deliciously spicy >>
What's great is that the Polish specialty with two crispy layers of shortcrust pastry is quickly prepared. And after about 1.5 hours the cake is already completely ready. Try it. Worth it. Here is the recipe:
You can also read about this now: Blitzkoek: recipe for cherry crumble slices! So soft, buttery and crunchy – they're going to love this cherry pie >>
Polish apple pie based on great grandmother's recipe
You need it
Ingredients for the dough: 300 grams of flour, 100 grams of sugar, 1 tablespoon of vanilla sugar, 1 teaspoon of baking powder, 1 egg (size M), 250 grams of cold butter
Ingredients for the apple filling: 1.5 kilos of apples, 90 grams of sugar, 1 teaspoon of cinnamon
In addition: 1 tablespoon of breadcrumbs, a little powdered sugar
Also read: Pumpkin soup based on grandma's recipe: So delicious, so creamy – you can taste tradition and a lot of love! >>
This is how it is done
Sift the flour with the baking powder into a bowl. Add the sugar, vanilla sugar and butter and process the dough into crumbs in a food processor. Add the egg and quickly knead everything into a smooth crumbly dough. Shape it into a ball, flatten it and wrap the dough in plastic wrap. Then put it in the freezer for about 30 to 45 minutes.
Meanwhile, prepare the filling. To do this, peel the apples, core them and cut them into small cubes. Put the apples in a pot (a pan also works) with the sugar and cinnamon and simmer for about 15 minutes.
Preheat the oven to 180 degrees (top and bottom heat).
Also read: Pumpkin compote like in the GDR: You have to try this simple five-ingredient recipe! >>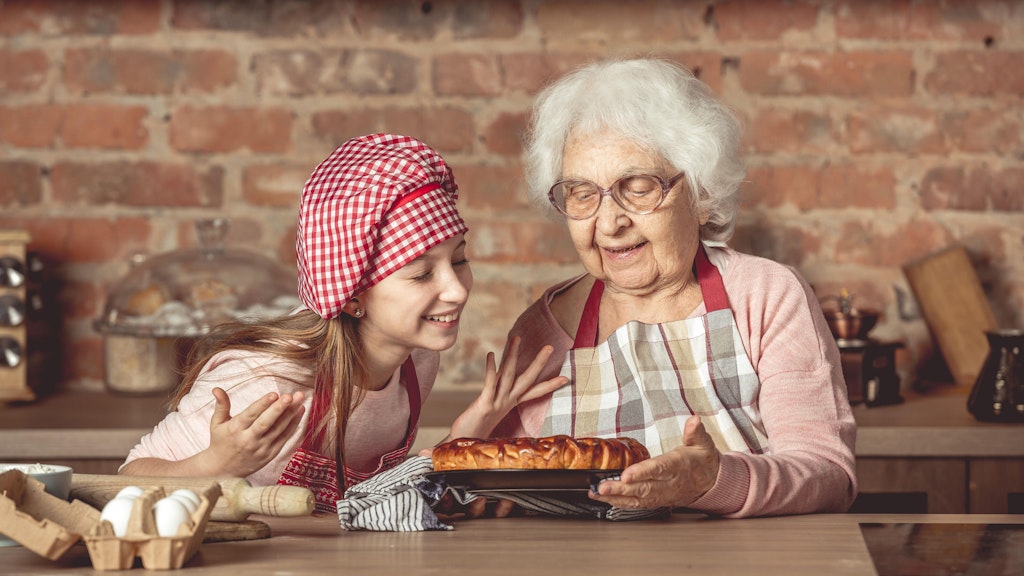 Line a baking pan (preferably 23 x 23 centimeters) with baking paper. Now cut half of the frozen dough into slices and line the bottom of the mold with it. Press the dough firmly into the base with your fingers and then sprinkle with breadcrumbs.
Now put the apple mixture on top and smooth it. Roughly grate the other half of the dough and spread it evenly over the apples (instead of grating, you can also cut fine strips of dough).
Now the cake goes into the preheated oven. Leave it there for about 50 minutes until golden brown. Then take it out and let the cake cool.
Before serving, sprinkle with powdered sugar.
Enjoy your meal!