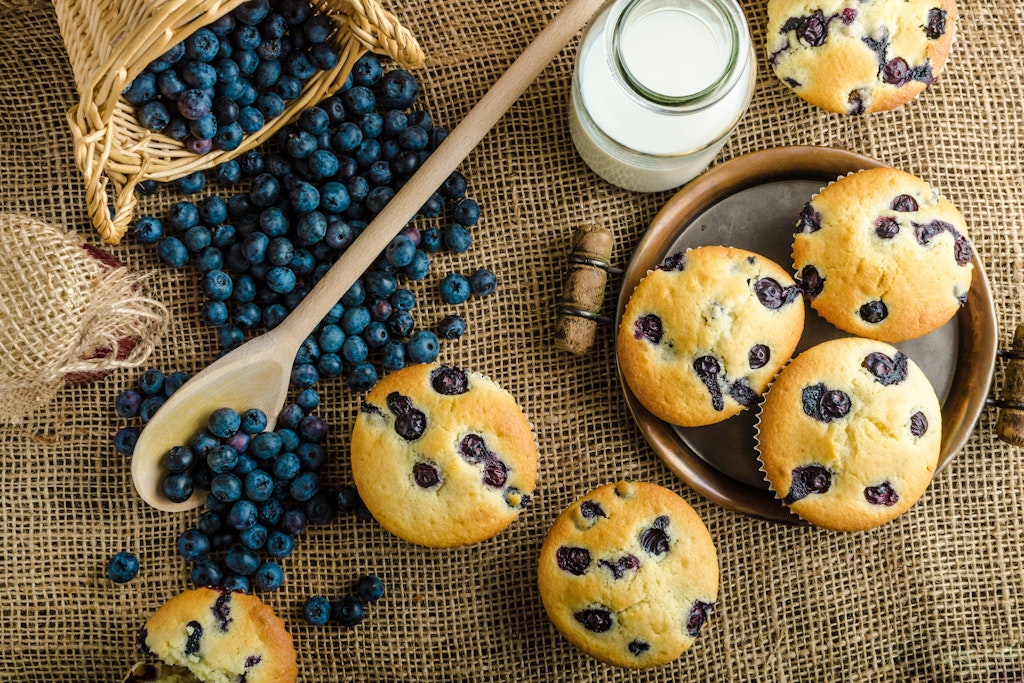 You want the fluffiest muffins in the world. You can do it. With our recipe, you bake blueberry muffins with yogurt, which are super moist and really entertain everyone. The simple batter comes together in minutes. And if you then follow our ultimate tips for more fluff, nothing stands in the way of great enjoyment.
Also read: Grandma's original East Prussian plum cake – everyone will love this delicious recipe! >>
Fluffy blueberry muffins – the recipe
You need it
75 grams of soft butter, 100 grams of sugar, 1 packet of vanilla sugar, 2 eggs (size M), 140 grams of plain yogurt, 250 grams of wheat flour (type 405), 2 teaspoons of baking powder, 1 pinch of salt, 250 grams of blueberries
This is how it is done
Line a silicone muffin pan (with 12 cavities) and preheat the oven to 180 degrees top/bottom heat (convection: 160 degrees).
For the dough, cream the butter with the sugar and vanilla sugar. Then gradually add the eggs. Then the yogurt comes into the bowl and is stirred in.
Also read: Pumpkin compote like in the GDR: You have to try this simple five-ingredient recipe! >>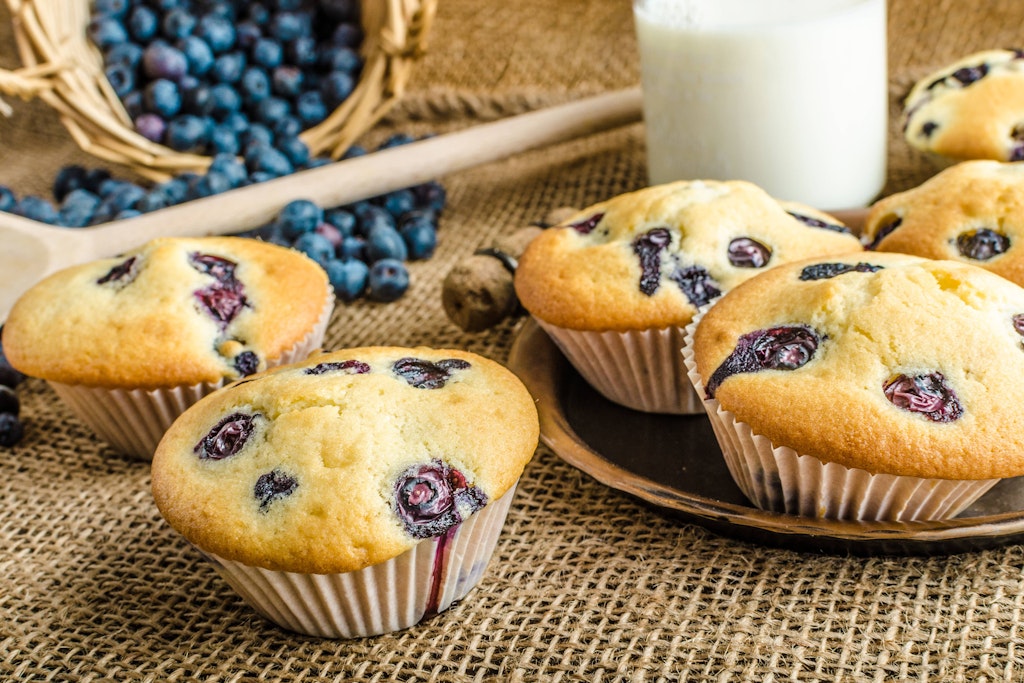 Also read: Porridge with pumpkin, apple and nuts: This autumn oat breakfast is incredibly delicious! >>
Mix the flour with the baking powder and salt and add the mixture to the dough. Stir everything. Then use an ice cream scoop or just two teaspoons and divide the batter evenly between the muffin cases. Spread the blueberries over the muffins and press them into the batter.
Now the muffins go into the preheated oven, where they bake for about 25 minutes. Then take out, let cool and sprinkle with icing sugar to taste.
The ultimate tips for fluffy muffins
First beat the butter and sugar thoroughly and thoroughly until fluffy. Don't stop until the crowd is truly white.
Be sure to add the eggs one at a time and beat each one for at least a minute.
At the end, stir in the dry ingredients just until a dough just comes together. There may still be a few spikes of flour visible.
And very important: All ingredients must be at room temperature. It's best to take it out of the fridge the night before. Yes, the butter too.
If you want it even fluffier, mix some sparkling mineral water (100 milliliters) with the dough.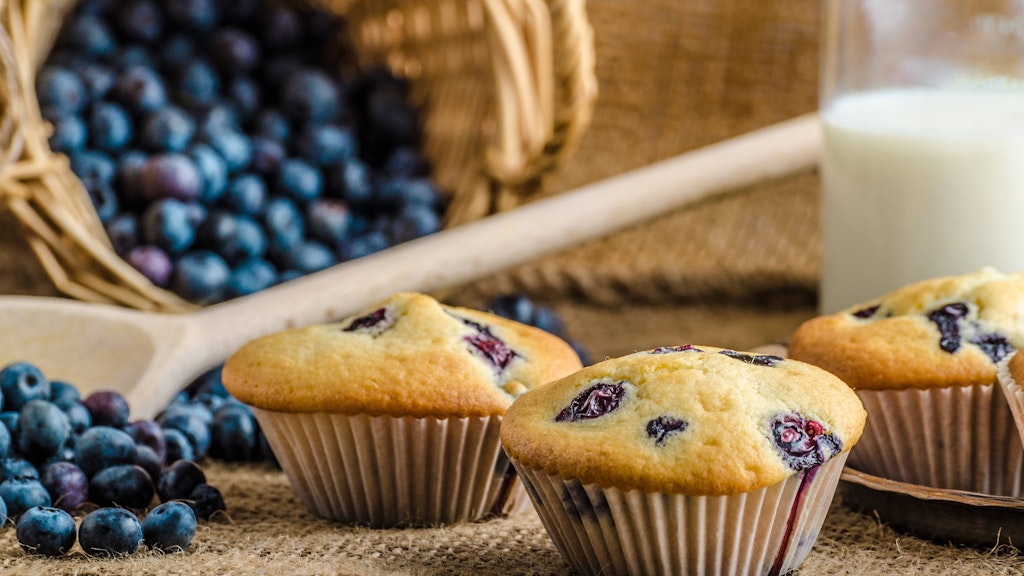 We wish you a lot of fun baking and afterwards: Bon appetit!