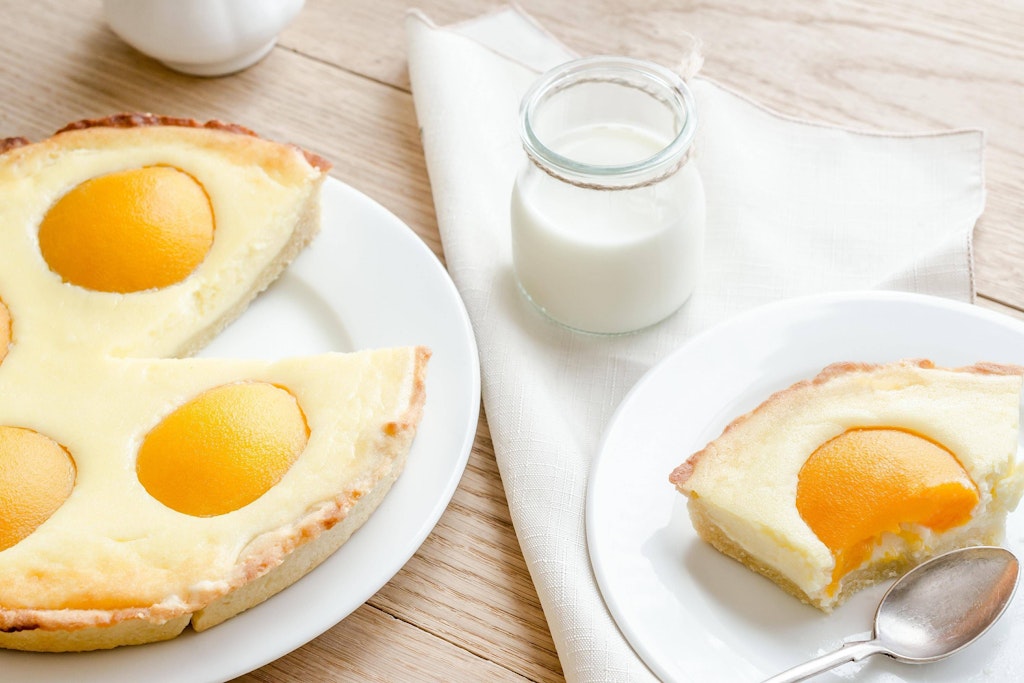 What would an Easter table be without a baked egg cake? In some families, baking is as much a part of Easter as the children's egg hunt. You don't necessarily have to order the treat from the confectioner. You can also make a delicious fried egg cake yourself at home – and it's not difficult at all. Here comes the recipe for the cake, which really makes a difference.
Also read: Lots of protein and vitamin C: The kiloscop to lose weight >>
Ingredients for the fried egg cake
You need: For the base: 250 grams of butter, 200 grams of sugar, 5 eggs, 300 grams of flour, 1 pack of baking powder, 1 pinch of salt; For the top: 2 packets of vanilla pudding powder, 120 grams of sugar, 800 milliliters of milk, 400 grams of sour cream, 1 tin of apricot halves (drained weight: 480 g), chopped pistachios for sprinkling
Also read: Awesome fitness salad for anyone who wants to lose weight: The recipe is a crazy diet tip >>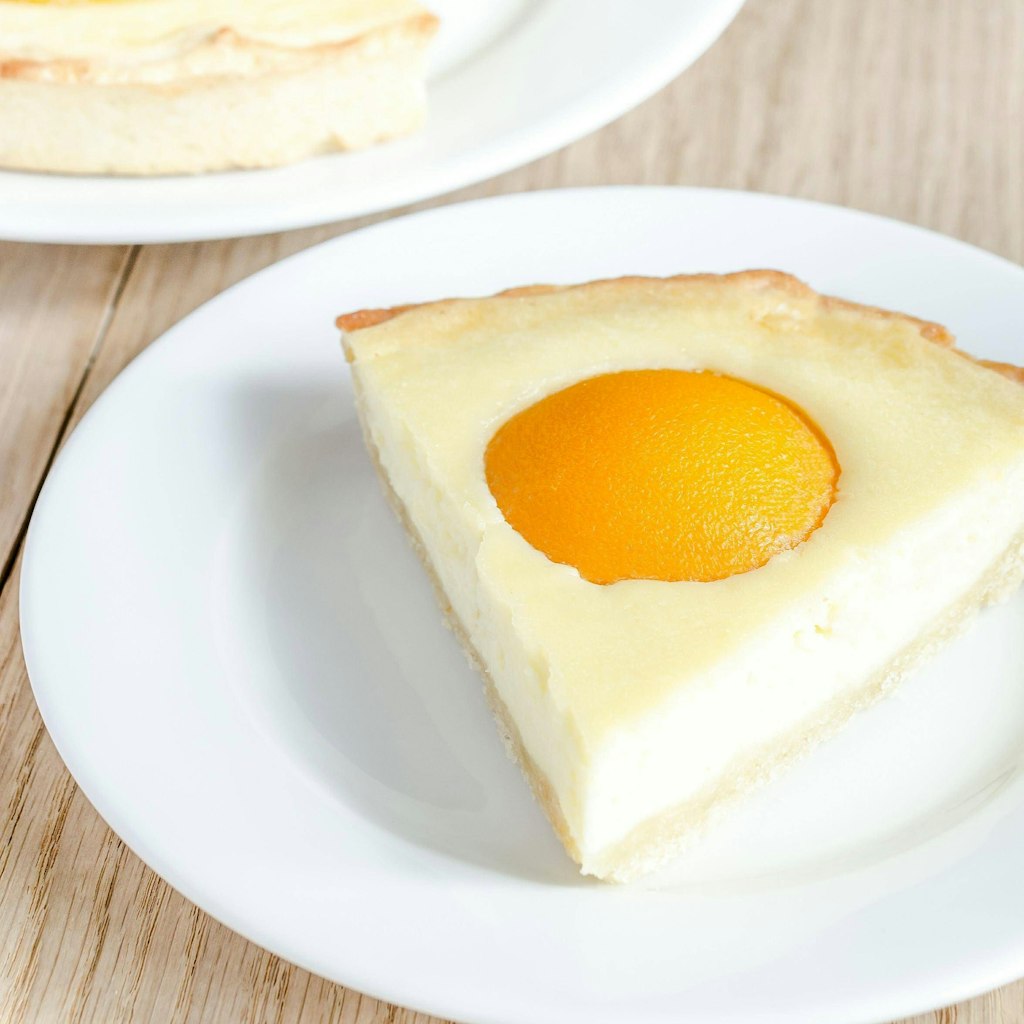 And this is how the baked egg cake is made
This is how it is done: Preheat the oven to 180 degrees (top and bottom heat). Cream together the butter and sugar. Stir in eggs. Add the remaining ingredients for the base and mix well with the hand mixer.
Line a high baking sheet with parchment paper. Tip: If you wet the baking paper and crumple it up, it's easier to shape it afterwards. Pour the batter into the baking tray and smooth with a cake spatula. Bake in the preheated oven for about 20 minutes. Allow to cool.
Mix the custard powder with the sugar and 10 tablespoons of the milk. Heat the remaining milk in a saucepan. Stir the pudding into the boiling milk and simmer for a minute while stirring. Cover the hot pudding airtight with plastic wrap (to prevent a skin from forming).
Stir the sour cream into the cooled pudding and spread the mixture over the cake. Place in the fridge for at least an hour. Before serving, spread the well-drained apricot halves over the cake and garnish with pistachios, if desired. Good appetite.
Read also: Delicious classics for Easter: Simply bake fluffy yeast-braided bread or a yeast wreath yourself – with this recipe it will surely succeed >>
.