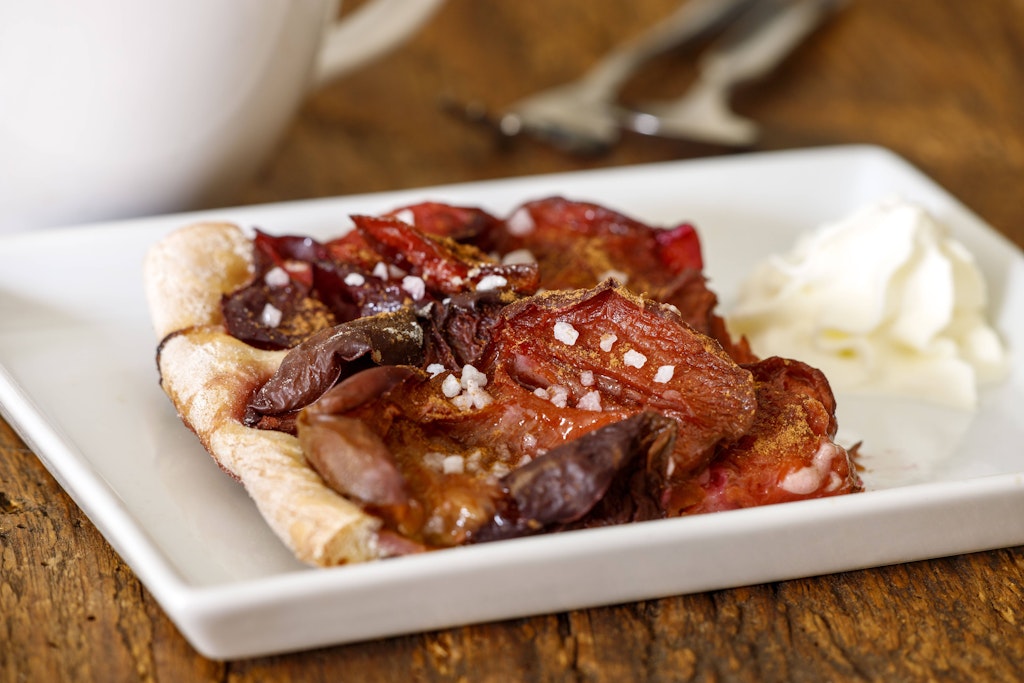 Who can resist a juicy piece of plum cake? We are not! And because we want to eat it again and again, we need a recipe that is easy and, above all, quick to prepare. The list of ingredients is short, you only need five things for the delicious dessert. Here comes the recipe for the fastest plum cake in the world.
Also read: So soft, so delicious! Recipe for plum cake with crumbs: Crisp on top, soft inside – this way the fruit cake comes out like grandma's >>
Ingredients for the world's fastest plum cake
You need: 1 kilo of plums, 1 roll of puff pastry, 5 tablespoons of sugar, 2 teaspoons of cinnamon, sliced ​​almonds (optional)
Also read: Grandma's original East Prussian plum cake – everyone will love this delicious recipe! >>
This is how the fastest plum cake in the world is made
This is how it is done: First wash and pit the plums thoroughly. To do this, place the knife on the tip of the plum. Cut all the way around in one go – along the notch to the stone. Turn the cut halves of the fruit against each other. The stone becomes loose and falls out or can be easily removed by hand.
Roll out the puff pastry and place on a baking tray lined with baking paper. Preheat the oven to 180 degrees (top and bottom heat).
Spread the plums on the puff pastry so that a narrow edge of about one centimeter remains free. Mix cinnamon and sugar. Sprinkle plum cake with cinnamon sugar. Scatter the sliced ​​almonds over the plum cake.
Bake the cake in the oven for 30 minutes. Then sprinkle more cinnamon sugar on the plum cake and serve with whipped cream or vanilla ice cream. Enjoy your meal!
Also read: Brilliant recipe for Poor Knight with Nutella: This version is the fulfillment of all dessert dreams >>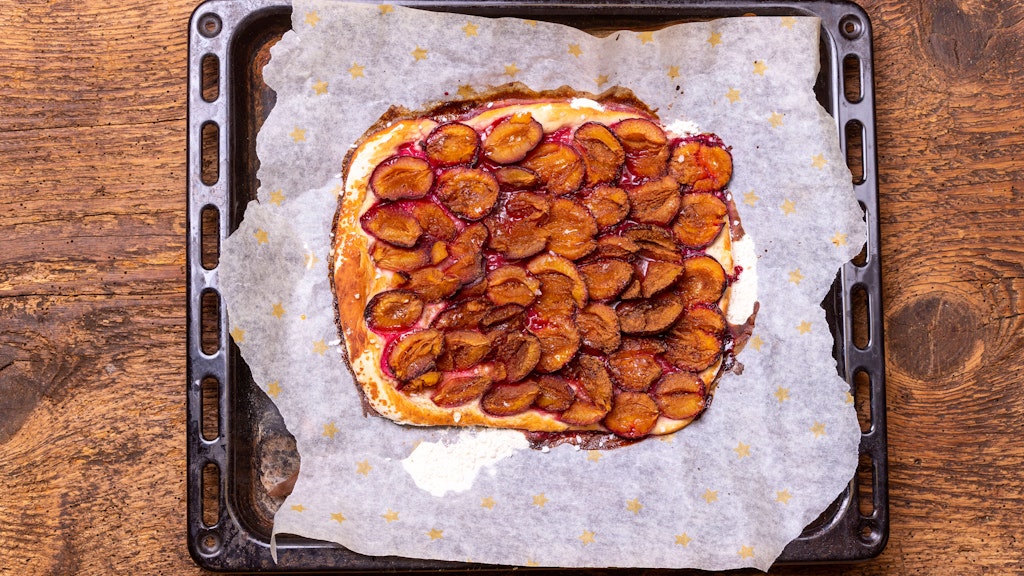 Plum or damson – what is the difference and which is suitable for the cake?
Aren't damsons and plums the same thing, just with a different name? No, the fruits are only related to each other. While plums are larger and have a uniform round shape, damsons tend to be smaller and oblong-oval. The plum is a subspecies of the plum. Of course, plums are also great for the fastest plum cake in the world. The advantage: you can detach yourself from the stone even more easily.