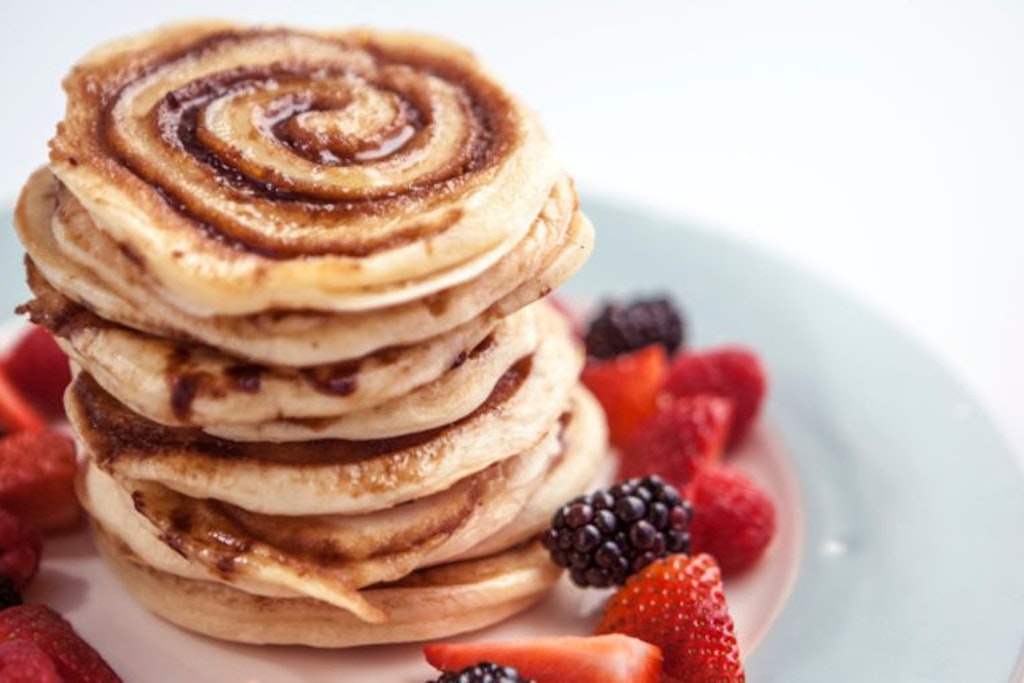 Pancakes are always delicious, you can eat them in the morning for breakfast or in the evening for dessert. They are relatively easy to prepare, do not require many or special ingredients, are quick to make and the best? There are so many different ways to combine them.
Also read: Do you remember grandma's "Ofenschlupfer"? You have to try the ingenious recipe for the traditional apple bread casserole! >>
Whether with Nutella, bananas, strawberries or maple syrup, there is something for everyone. And my personal favorite is cinnamon pancakes. The cinnamon gives the whole thing a slightly spicy note that goes perfectly with the creamy pancake. Of course, this recipe comes from the United States, the country that practically invented pancakes.
Also read: Pizza Calzone – the ingenious recipe for the Italian way of life! Very easy to do and without the stuffed cardboard effect! >>
You need these ingredients for the cinnamon pancakes
For this variation of pancakes, you need 200 milliliters of milk, 2 eggs, 250 grams of flour, half a pack of baking powder, 35 grams of sugar, 40 grams of butter, 40 grams of sugar and of course the most important thing: about 2 teaspoons of ground cinnamon.
You also need a piping bag for the snail pattern, optionally you can also add sugar icing to the whole thing. All you have to do is mix powdered sugar and water.
The preparation for the cinnamon pancakes is very easy
Here's how it works: Before you start cooking, take the butter out of the fridge so it can melt a little.
First mix the eggs and milk together in one batch, then add all the flour, sugar, baking powder and a pinch of salt. You can put the dough aside for now, now it's time for the filling.
But it's also very easy to make, just mix the soft butter, brown sugar and cinnamon together, put everything in the piping bag and set it aside.
Now comes the hard part. Heat a pan that is as flat as possible to medium-high and melt some butter. Then add the dough as round as possible with a soup spoon. Once the dough is a little firmer, you can use the piping bag to draw a snail pattern on the pancake. As soon as bubbles appear, turn the cake over and cook briefly on the other side. The meal is ready!
Of course, artificially talented cooks can also draw patterns on the pancake, but unfortunately the cinnamon is not always evenly distributed. At the end, optional icing on top and you have a delicious and aesthetic meal. Enjoy your meal!