Spontaneous visits are always best. It's just stupid that there is no more time to prepare something delicious for your loved ones. It doesn't matter if it's the in-laws or your best friends – after all, you want to be a good host. Here comes the ultimate idea how to conjure up a super-soft, ultra-delicious cake on the coffee table in a flash – in just two minutes! Make yourself and your guests happy with the 2-minute cotton cake. There is certainly nothing left.
Read also: The fat burning salad with cucumber and radish – this recipe is awesome >>
Ingredients for the 2 Minute Cotton Cake
You need: 375 grams of flour, ½ packet of baking powder, 275 grams of sugar, 1 packet of lemon peel, 1 tablespoon of lemon juice, 4 eggs, 180 milliliters of cooking oil, 180 milliliters of seltzer
Also read now: Incredibly delicious recipe! Make delicious garlic cream soup yourself: With crispy croutons, it's the perfect dinner >>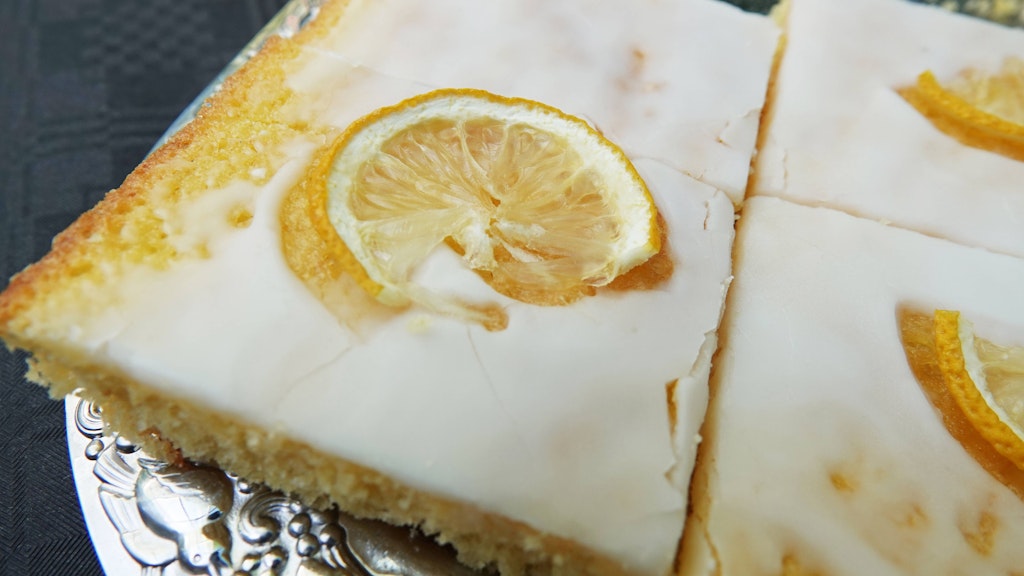 Also read: Quick recipe: This bread is ready for the oven in less than five minutes – must try! >>
This is how the 2 Minute Cotton Cake is made
This is how it is done: Preheat the oven to 180 degrees (top and bottom heat). Put all the ingredients in a large bowl and mix with the hand mixer for about one minute to form a smooth dough.
Line the baking sheet with parchment paper. Spread the dough evenly on the baking sheet. Bake in the oven for 25 minutes. Do a chopstick test: insert a toothpick into the cake. This is done when nothing sticks to the chopstick.
Allow the cake to cool and sprinkle with icing sugar or decorate with icing (250 grams of icing sugar with 3 tablespoons of water). Good appetite
Also read: Recipe from Ukraine: Do you already know Wareniki? The stuffed dumplings are the country's national dish – here's how to make them >>
.