recipe idea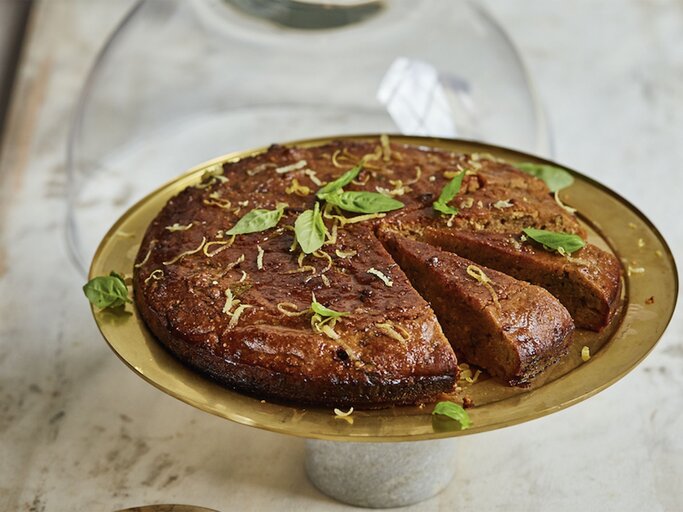 Surprise with new flavours: almond and basil cake with lemon glaze.
© Nick Hopper
It's not just Italian cuisine that calls for fresh basil. He is also the ideal sparring partner for an almond cake. Sounds unusual at first – but tastes damn good.
For 2 – 3 servings (about 8 pieces of cake)
75ml extra virgin olive oil + extra for spreading

280 g ground almonds

100 g tapioca starch

½ tsp baking powder

1 pinch of sea salt

1 handful fresh basil leaves, torn + more for garnish (optional)

150 g jaggery or maple syrup

60 ml lemon juice

1 tsp vanilla extract

3 eggs

Finely grated rind of 1 large organic lemon
For the shine
Preheat the oven to 180°C (160°C for a fan oven). Grease the spring form with olive oil.

Mix the almonds, tapioca starch, baking powder and salt in a large bowl. Mix the remaining ingredients in a second bowl. Add to the dry ingredients and mix quickly to form a smooth batter.

Pour the batter into the prepared mold and smooth. Bake in the preheated oven for about 30 minutes. To test, insert a wooden skewer into the center of the dough; no dough should stick to it.

Let the cake cool in the tin. Meanwhile, mix all the ingredients for the glaze in a bowl. Pour over the cake and leave for 30 minutes.

Remove the cake from the tin, lift onto a cake plate and serve.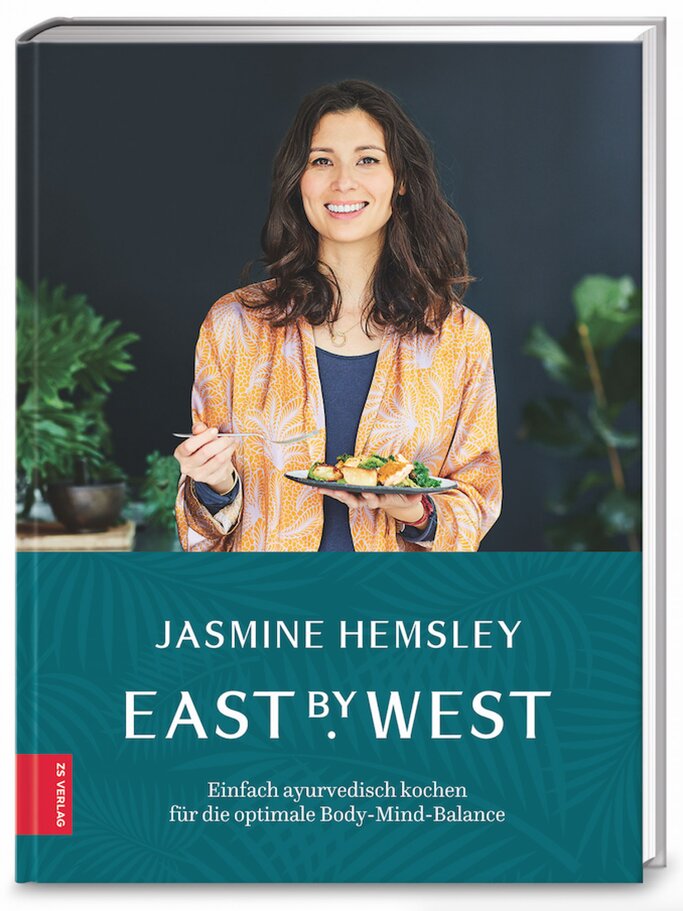 "East by West – Simply Ayurvedic cuisine for optimal body-mind balance" by Jasmine Hemsley.
Photo: ZS Verlag
The recipe comes from "East by West – Simply Ayurvedic cooking for the optimal body-mind balance" by Jasmine Hemsley (ZS Verlag).
And don't miss this recipe either: baklava