Divine pleasure
Delicious lemon cake made from only 3 ingredients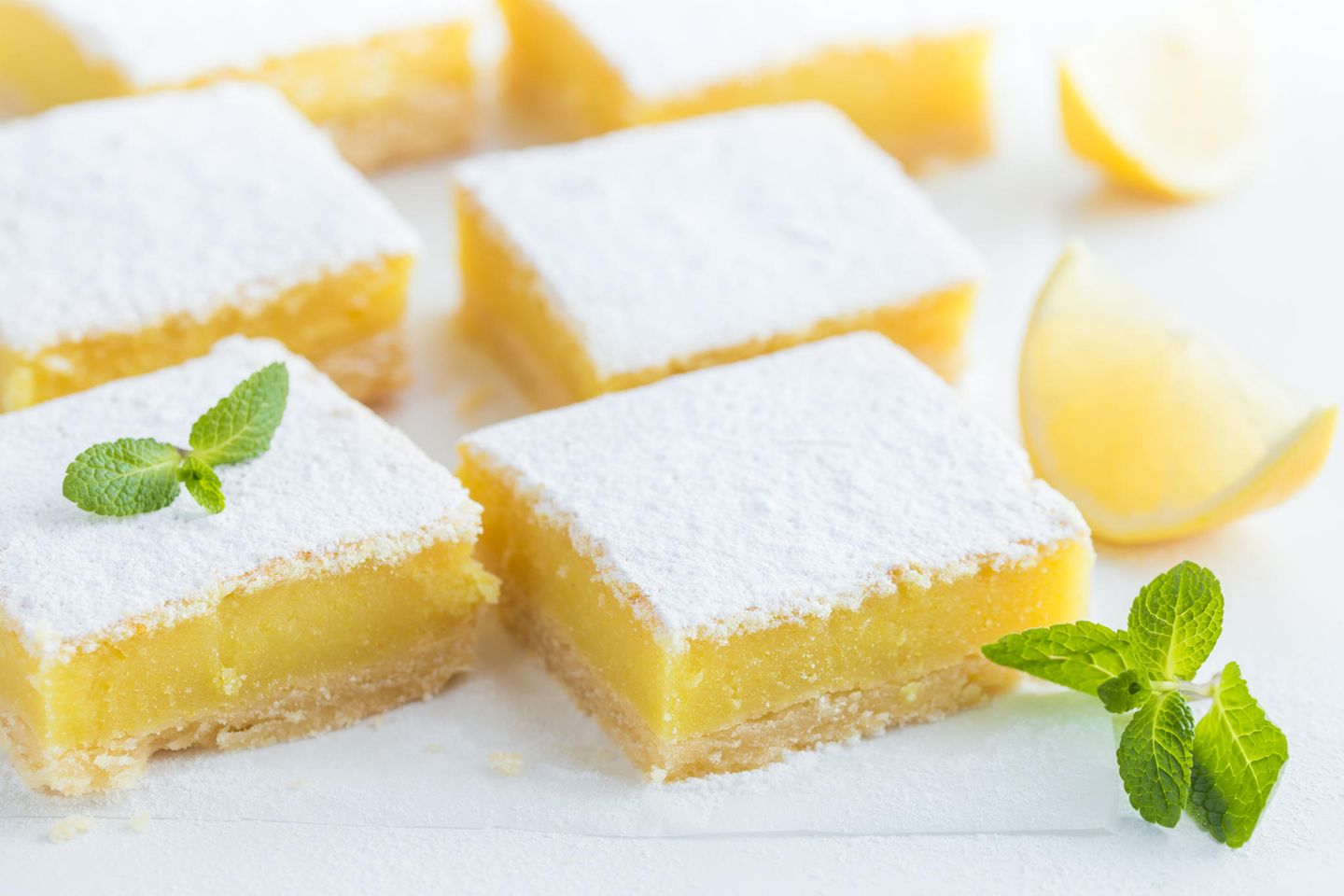 Simply delicious: You probably already know how good a lemony dessert tastes in the afternoon. But do you also know this great variant that only requires a few ingredients?
Lemon cake is often a delicious affair at the cake buffet. But the effort is often too great for the upcoming visit and a quick and easy alternative is therefore needed. With this solid baking recipe, you have succeeded. It's rich in flavor for your taste buds – and made in no time at all. We will explain how to make the delicious cake.
You need it

Ingredients:
4 eggs
280g white chocolate
Two unwashed lemons (juice and peel)
Stir in a short time

Preheat the oven to 160 degrees and line a suitable form (18 x 18 cm) with baking paper.
Then separate the egg white and yolk. Use a mixing bowl for the egg white.
Melt the chocolate in a larger bowl. To do this, you can use a water bath or the microwave (with a microwave-safe container). Once the chocolate has completely melted, it should cool briefly until it remains liquid but is no longer too hot.
Now add the egg yolk to the chocolate and carefully stir both ingredients into a sweet mass.
Then use a mixer to beat the egg whites until stiff and fluffy.
Add it in thirds to the chocolate egg mixture. Use a spatula or spoon for this. Repeat the process until the egg whites are completely folded in and you can no longer see any residue. The dough should be light and fluffy.
Squeeze a lemon (depending on its size, one is enough for the juice) and carefully add 60 ml of the liquid and the grated peel.
The dough is now placed in the prepared tray and baked for about 40 minutes. The top of the lemon cake should look light brown. It also develops a thin, slightly hardened layer.
It's best to do the toothpick test: if no dough sticks to the wood when you poke it, the cake is done.
Let your dessert cool completely before removing it from the tin. For best results, leave it overnight at room temperature and eat it the next day. The cake can also be eaten beforehand, but the texture is best when it has cooled completely.
Tip: The taste of the lemon cakes is quite intense because of the white chocolate, so serve small pieces as a treat with tea or coffee.
Source used: Kirbie's Cravings
Gala