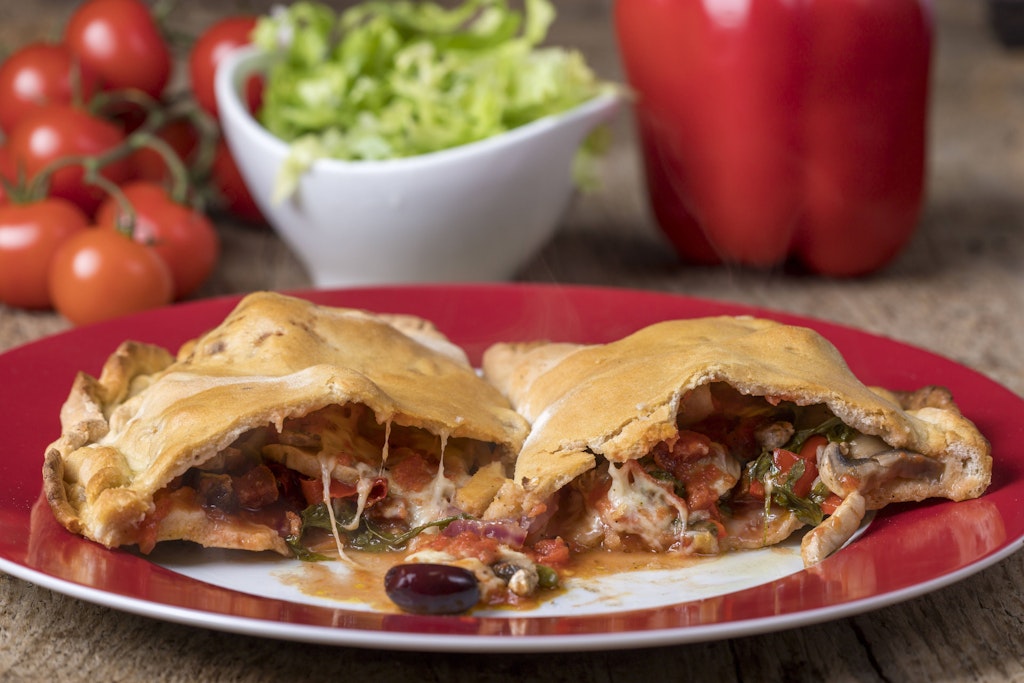 The calzone originated in Naples. There it is still known and popular as pizza fritta. As the name suggests, the calzone is not actually put in the oven, but fried in a pan in lard or oil. By the way, calzone literally means nothing more than "pants" in Italian.
Also read: Do you remember grandma's "Ofenschlupfer"? You have to try the ingenious recipe for the traditional apple bread casserole! >>
It is traditionally filled with lots of ricotta, ham, mushrooms, mozzarella, parmesan and oregano. Especially in combination with the gratin cheese and the braai in fat, it is very high in calories and the calzone fills you up. With our recipe we show that it can be a little easier…
Bella Italia, this is something you must try at home.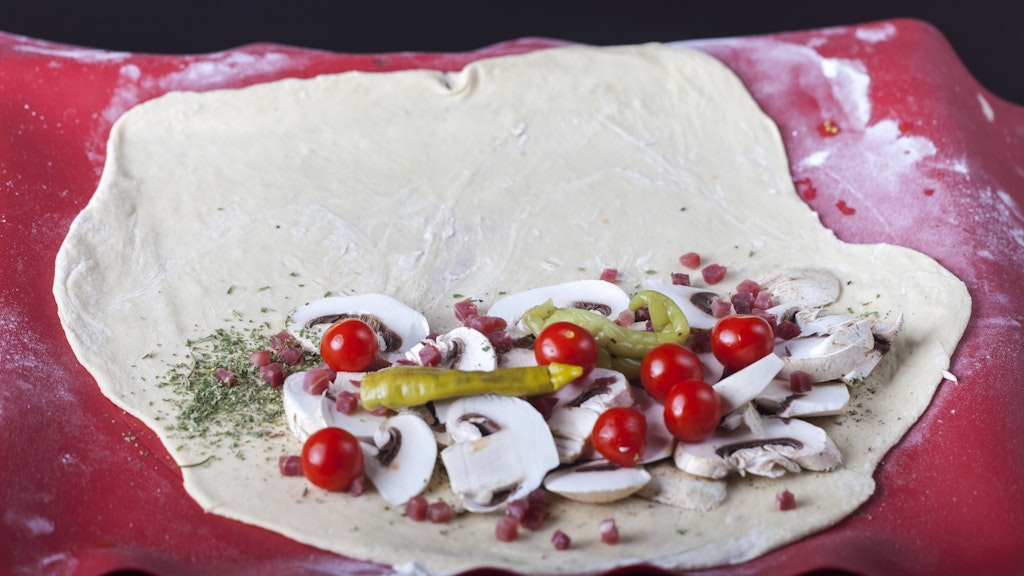 Pizza Calzone – the recipe
What you need (for 4 servings)
500 grams flour, 1 packet (7 grams each) dry yeast, sugar, salt, 1 onion, 2 cloves of garlic, 3 tablespoons olive oil, 1 can (425 ml each) tomatoes, 2 teaspoons dried basil, pepper, 420 grams mushrooms, 120 grams Parma ham in thin slices, 160 grams of grated pizza cheese, flour for the work surface, baking paper
This is how it is done
The dough:
Mix 500 grams of flour, yeast, 1⁄2 teaspoon of sugar and a little salt in a mixing bowl. Pour in a quarter liter of lukewarm water and knead everything with the dough hook of the mixer until a smooth dough is formed. Cover the dough with a towel and let it rise in a warm place for about an hour.
The sauce:
Peel the onion and garlic and cut both into small cubes. Heat some oil in a pan and saute onion and garlic in it. Then add the tomatoes, which you then chop up with the spatula. Season everything with basil, salt, pepper and a pinch of sugar and let the mixture simmer for about 10 minutes. Then taste again.
Clean the mushrooms, wash them briefly and then cut them into bite-sized pieces. Pour more oil into a pan and heat it. Fry the mushrooms in it and then season it with salt and pepper.
Also read: Quick broccoli pan: This is how the healthy meal for in between is guaranteed! >>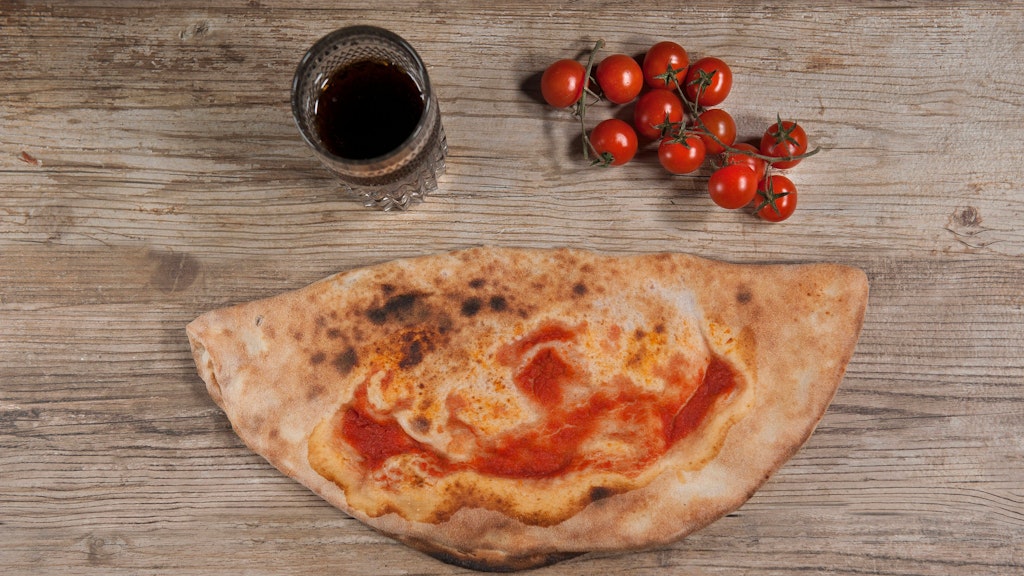 After a good hour of "rising time", knead the dough again thoroughly and vigorously with your hands. Then divide it into four equal portions and roll each one out on a little flour (about 20 cm in diameter).
Spread about a quarter of the sauce on each slice of pizza. Be sure to leave a margin of about 2 centimeters. Now cover the pizza evenly with ham and mushrooms and add some cheese to taste. Sprinkle some more basil on top. Then brush the edges of the dough with water and fold it in half. Press the edges firmly.
Place the pizzas on a baking sheet lined with parchment paper and sprinkle with the rest of the cheese. Then bake in a hot oven (electric stove: 200 degrees/convection oven: 175 degrees) for about 25 minutes.
We wish you a good appetite!