Jamie Oliver recipe
This lightning fast pizza dough consists of only 3 ingredients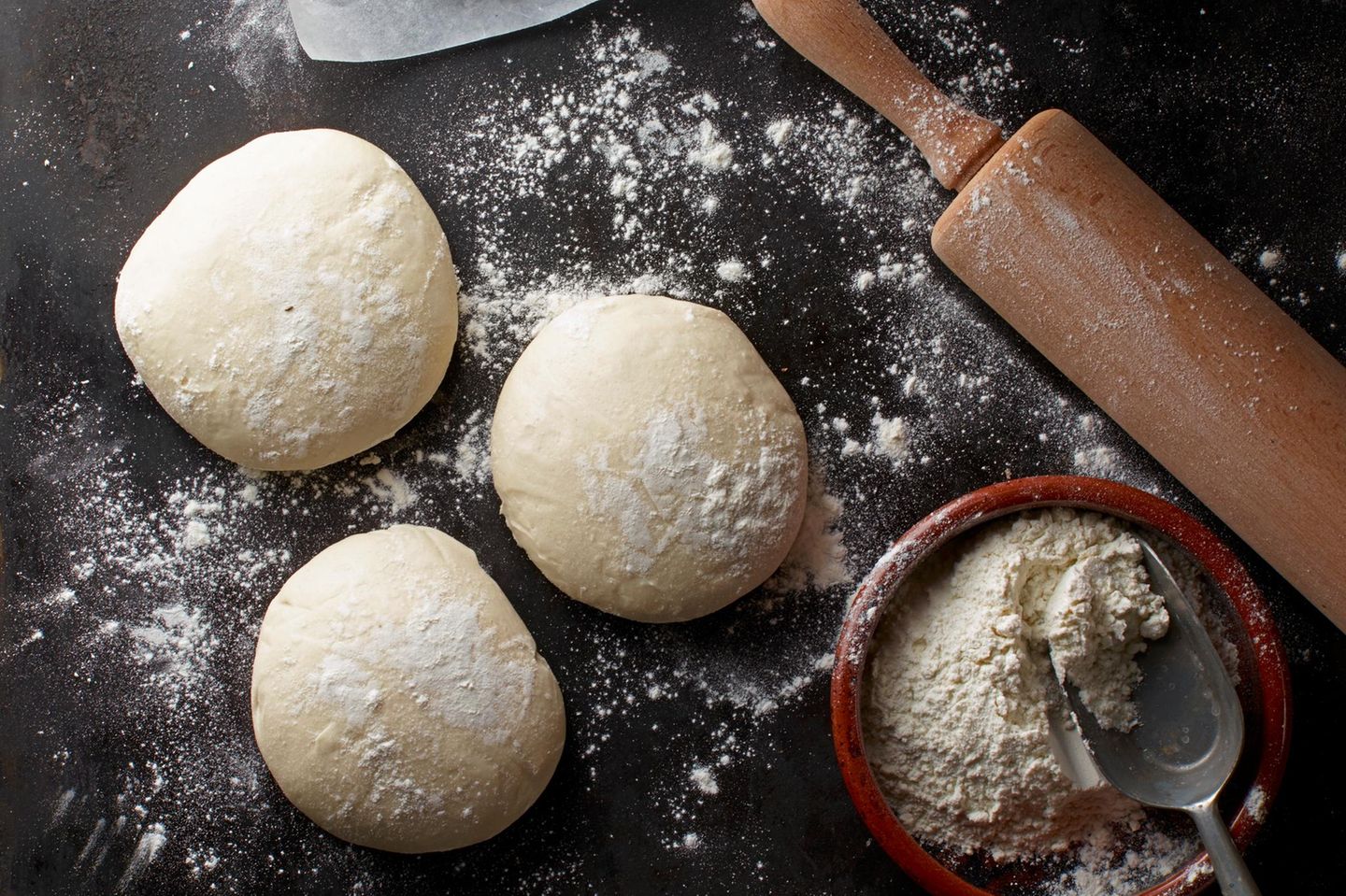 Jamie Oliver reveals his recipe for a crispy pizza crust. And best of all: The basis for the Italian classic is created from just three ingredients that everyone has in the house.
Jamie Oliver is a master of fast food. With just a few ingredients, a few skillful steps and seasonal produce, the British TV chef creates delicious dishes that are so simple. Cooking doesn't have to be complicated! The 45-year-old's pizza crust recipe consists of just three ingredients that belong in every pantry: flour, salt and water.
Jamie Oliver's 3-ingredient pizza dough: the ingredients

500g of flour
1 pinch of salt
250ml of water
Jamie Oliver's 3-ingredient pizza dough: the preparation

Place the flour in a bowl with a generous pinch of salt and the water. Knead the dough well until it becomes elastic.
Knead the dough from the bowl next to it and on a floured work surface vigorously again for a few minutes. Then shape into a ball.
Fry the dough in a hot pan. To do this, heat a pan, place the dough in it and gently pull it to the edge with your fingers.
Cover the pizza base with sauce and desired topping while still in the pan, sprinkle with cheese and bake for 3-5 minutes at medium heat.
Proper flour for pizza dough

Gluten plays an important role for an airy pizza dough. This makes the dough elastic. Italian wheat flour type 00 is therefore particularly suitable for a pizza base. Special pizza flour is already available in well-stocked supermarkets. The conventional wheat flour type 405 can also be used for the preparation.
Sources used: Jamie Oliver, Instagram
Gala