Have you made several pizza attempts? With ready-made dough and also homemade? But somehow it never tastes as good as with a good Italian, does it? Why is that?
We searched, spied in restaurants and researched the net. Then we tested. With success. Here it is, the ultimate recipe for the perfect pizza dough. So it really tastes like in Bella Italia.
Now read: Ingenious recipe for those with a sweet tooth: sweet Schupfnudeln! This is how you turn the side dish into a delicious, sweet instant meal >>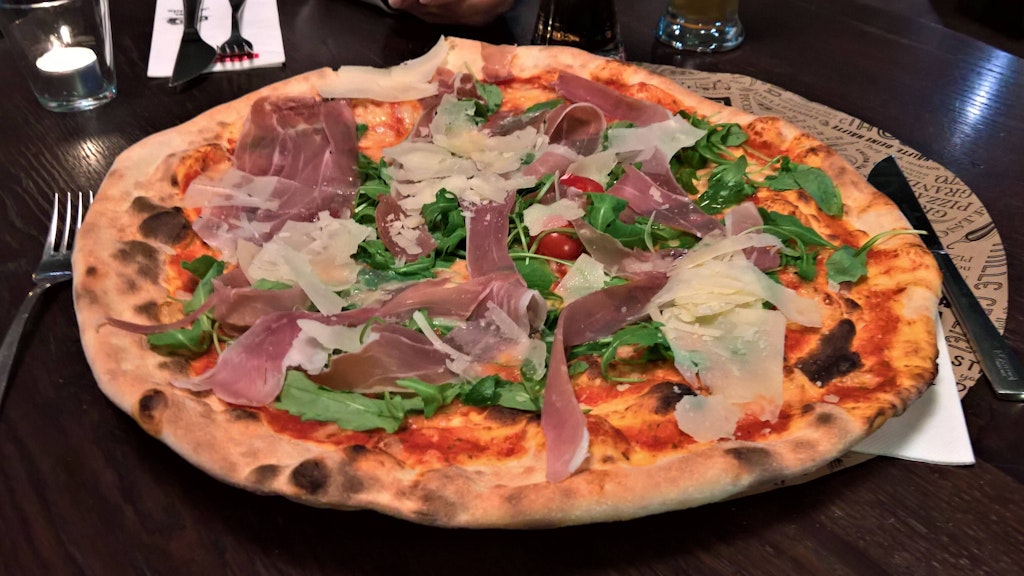 Also read: Super Delicious Easy Shortbread Cookies: How to Bake the Perfect Christmas Cookies >>
The pizza dough as in Bella Italia
What you need:
500 grams of wheat flour type 405, 300 milliliters of water, 1.5 teaspoons of salt, 5 grams of fresh yeast
For the sauce:
1 tin of pizza tomatoes, salt and pepper, garlic to taste, a little sugar, basil, oregano
Also read: Baked rolls from the day before: Three tips for the crispy, delicious breakfast roll as if from the baker >>
And this is how it is done:
Put the flour with the salt through a sieve and place in a dough mixer (a bread maker with a dough function also works well). Dissolve the fresh (!) yeast in lukewarm water and then add to the flour.
Now it becomes important: Now knead the ingredients for 20 (!) minutes. Until an elastic dough is formed. Don't even try it by hand. It really takes time and the dough just doesn't reach the desired consistency.
So it needs machine help. In a pinch, you can also use a hand mixer with a dough hook.
After 20 minutes of kneading, cover the dough with a damp cloth. Leave to rest for two hours.
Then divide the dough into four equal parts. Shape them into balls and cover them again. The dough must now rise for another six hours.
The secret of the perfect dough does not lie in special ingredients. Rather, it is the smooth texture of the long mechanical knee! And it really only takes a very small amount of fresh yeast. This is also what makes it so aromatic thanks to the long fermentation.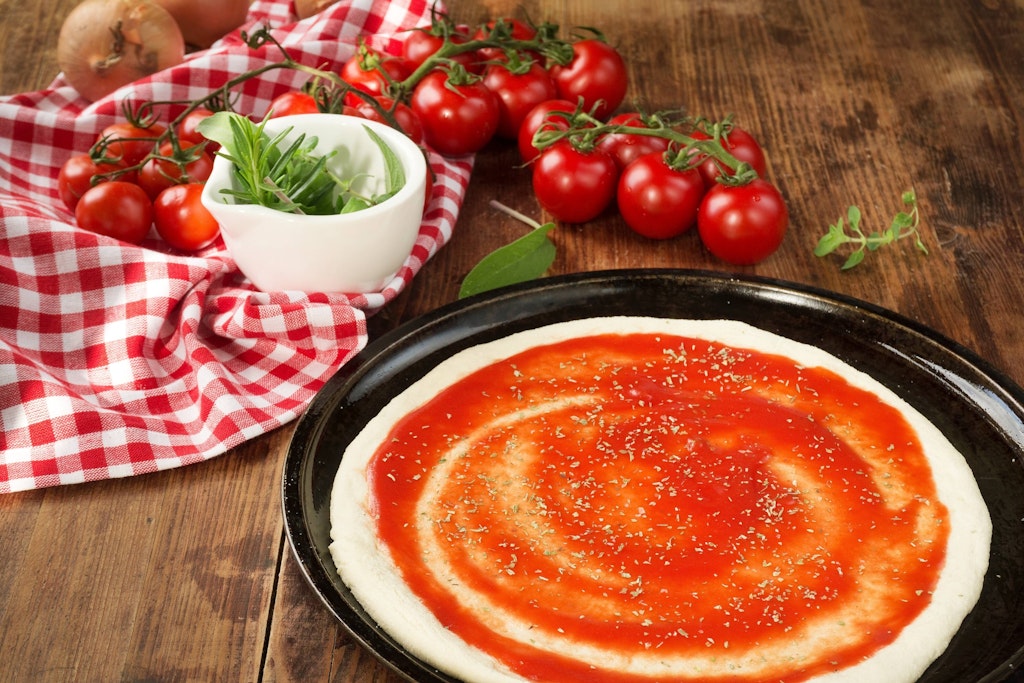 Roll out the dough extremely thin
When the dough is ready, knead it again briefly by hand and then roll it out as thin as possible. It should be a maximum of 4 millimeters.
For the tomato sauce, simply puree the cold peeled tomatoes with garlic, salt, pepper, a little sugar, basil and oregano. Please do not boil!
Then put the sauce in the middle of the pizza and spread it in circular motions with the trowel. Don't use too much sauce! Don't drown a good pizza. If not every corner is covered, it doesn't matter.
Then fill to your heart's content. But don't overdo it either.
Also read: Super easy, mega delicious: This recipe for apple pie from the can succeeds and tastes great for everyone >>
Oven should be as hot as possible
Preheat the oven on the highest level. It can be 260 degrees. like more Place the dough on the hot baking sheet. Parchment paper helps. Note, after four minutes the pizza should be ready.
Enjoy your meal!
.