Two gold coins rolled off my tray and towards the blonde waitress behind the counter. She lifted one corner of her mouth and pointed to the twenty cents with both hands. "There you go," she said. About ten minutes ago she explained to me that tips have been greatly reduced since inflation. This is the area where people "tighten their belts first".
The owner Yasser Taha recently increased the prices in his restaurant Italo in the Bergmannkiez by about ten percent because the cost of purchase "sometimes triples". Apparently it's the ten percent that some guests don't give voluntarily anymore. Moreover, hungry guests have to wait a long time for their food here because there is only one kitchen help in the kitchen besides the chef. "We" keep apologizing for it.
We, these are our waiters. For today, I am a member of the service staff at Italo, a neighborhood restaurant. I want to find out what it's like to be a waiter at a time when many people have other concerns than the ten percent tip. It is also a time when many restaurants, cafes and bars are desperately looking for staff.
Shortly after my arrival, I realized how cramped it is at Italo, when I heard snippets of a discussion between the lunch shift and the boss: "I don't want to do double work again," exclaims a waitress angrily. "I am tired!" She explained that it couldn't be done that way, they both got harder.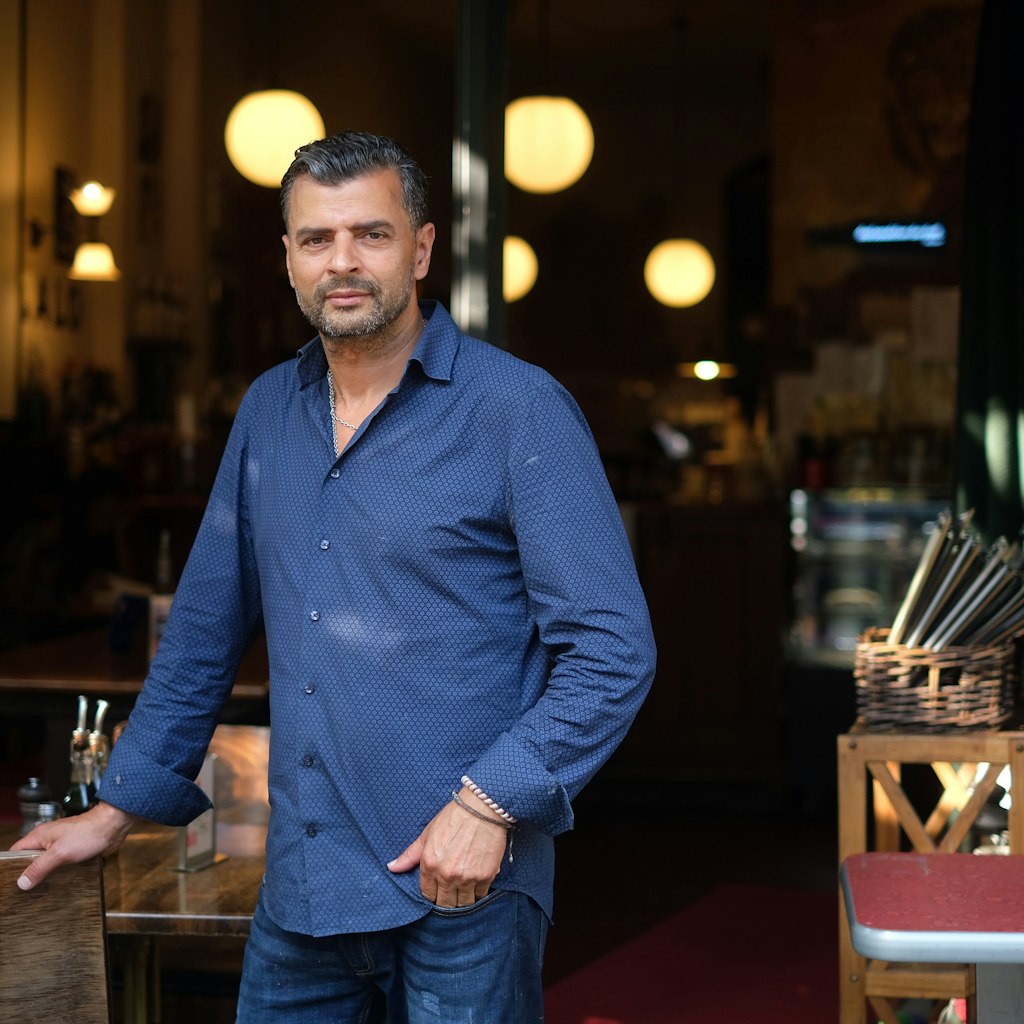 It has been four years since I last served anyone. I responded to a job ad on Ebay classifieds, the owner was happy about my idea for the article. I make my notes on the waiter's notebook, and there are always orders in between. I don't get money, but food and drinks – unlike the other waitresses. They have to pay fifty percent of the price for a Coke, only water and coffee are free for the staff.
The hourly wage varies, but is never less than ten euros, says Yasser Taha. "It has always been difficult to find good staff, but since the pandemic, waiters and kitchen helpers have suddenly made conditions." He sounds upset even during the preliminary talk. "You smear me!" Employees want to drink alcohol at work and demand longer breaks or free drinks. If they don't get what they want, they threaten to leave. And it's true: other restaurants are looking, too.
During the lockdown, restaurants continued to close, so some of the staff had to reorient themselves. Since then, hosts have been struggling with the shortage. In addition, this year, due to rising prices, fewer people are going out to eat, especially at lunchtime. Most restaurants need more reliable workers with experience who can sometimes fill in.
A waiter at Italo claimed yesterday that he had not taken a break, says the landlord. "He also worked as a waiter," says his boss, in addition to making phone calls and smoking. You must be born for gastro, there are new problems every day, says the 45-year-old. He has been running the Italian restaurant for ten years. He has always worked in gastronomy, says the native of Kiel, before that as a chef.
Push in and pull out, why is it taking so long?
In between I still go to the tables, take orders: Pizza Diavola, Pizza Melanzana and salad with tuna. I'm getting a little nostalgic. Serving was a good balance for me during my studies, it put me in a good mood, and the guests reflect our own friendliness. Usually. The food is delicious, the weather is good, the guests are drinking cocktails and I smile a lot.
But Corona has significantly changed the hospitality industry in Berlin: In 2019, around 80,000 people worked in the service industry, two years later there were around 16,000 fewer. These are the figures published by the Dehoga Association. Nationwide, there should be around a quarter fewer workers in gastronomy.
The Google ratings also say that things don't always go smoothly in the Italo restaurant. I really like the pasta, it is relatively expensive. The pizzas don't look typically Italian, Taha isn't Italian either, there are four in the whole team, he says. However, the online criticism of Italo is less about the taste of the dishes: from 19:30, guests are now waiting more than an hour for their food.
It's annoying when you always have to pay everything "up front", said my colleague one day when some tables were complaining. The counter force is four of us, which does not reflect the kitchen situation with a cook and a kitchen helper. "Three waitresses and it doesn't work," says a gentleman with a checkered hat, a gray beard and glasses on his nose. The couple from the neighborhood can understand why the waitresses don't bake the pizza, but are still surprised.
"The cook just has to push them in," said the woman, laughing. "And then bring it out again after seven minutes." She doesn't understand why everything is taking so long. The two come to Italo more often. They also had to wait a long time for their daughter's birthday, but the understanding was greater because the table was full. Speculation follows as to whether the cooks collapsed from the heat or whether the order got mixed up. If it is not, we find together after keeping a close eye on the neighboring tables, only appetizers are served earlier.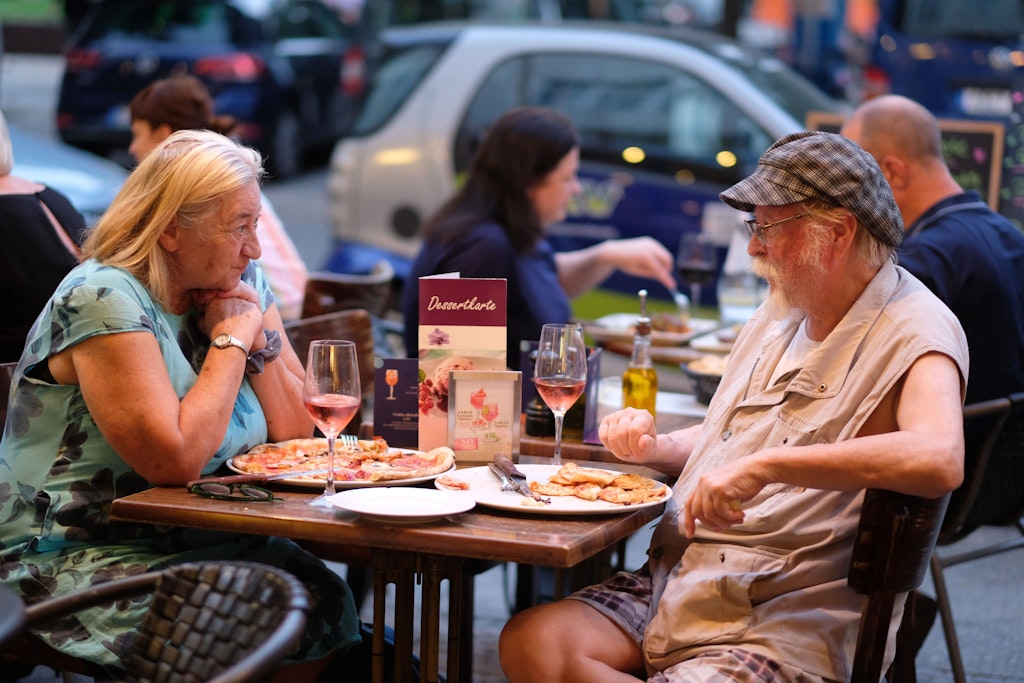 Another table complains about the wrong dish, a moment of shock. Relief spreads when I realize that it wasn't my fault: the new daily specials haven't all been saved to the register yet. Taha comes out of the kitchen and helps fix the mistake.
A middle-aged woman comes into the guest room and holds out her cellphone with dog's eyes. At first it looks like she wants to beg. Google translated for her on the screen: "I'm looking for a job, I'm Spanish and I don't speak German", the waitress, who also doesn't speak German, waves her hands. "No," she said.
When asked if he was no longer looking for someone, Taha replied: "It was a cleaner." The team cleans itself, he takes care of the toilets. At the end of the shift, the landlord asks me several times if I want to help out once a week. My charisma can be good for business. I am flattered and consider, but then politely decline.
.