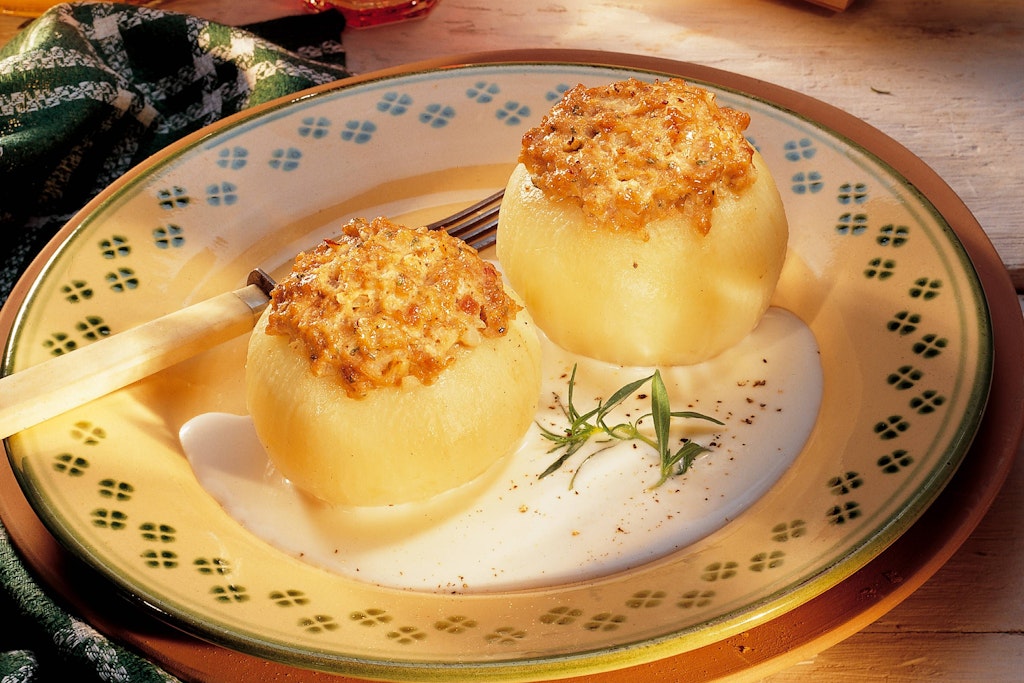 Do you like stuffed peppers? Then this recipe will send you to seventh gourmet heaven. Try stuffed kohlrabi. Never heard of it? Toemaar This is similar to its paprika counterpart, also filled with minced meat, but not oven cooked. Here comes the whole recipe for stuffed kohlrabi.
Also read now: Cheap, tasty and like grandma made it! Nice stew Recipe: How to cook the world's best and easiest potato soup >>
Ingredients for Stuffed Kohlrabi
You need: 4 kohlrabi, 2 carrots, 1 onion, 2 cloves of garlic, 1 bunch of spring onions, 6 tablespoons of olive oil, 500 grams of minced meat, salt, pepper, 200 milliliters of white wine, 400 milliliters of cream, 500 milliliters of vegetable stock, 2 tablespoons of chives
Also read: Quick Potato Pancakes Recipe: The whole family loves these Potato Pancakes >>
This is how the stuffed kohlrabi is made
This is how it is done: Wash the kohlrabi and peel all over. Cut a lid about 1.5 centimeters thick. Hollow out the kohlrabi with a spoon. Chop the kohlrabi into small pieces. Wash, peel and finely chop the carrots. Place in a bowl with the kohlrabi meat. Peel the onion and garlic – chop both finely and add. Wash spring onions thoroughly, remove outer skin and cut into rings.
Also read: Lightning fast recipe for 7-cup cake: With a special ingredient it gets extra moist >>
Heat the olive oil in a pan and fry the mince until crumbly. Season with salt and pepper. Fry the kohlrabi, carrots, onions and garlic. Deglaze with white wine and simmer. Add the cream and simmer. Finally, add the spring onions and season again with salt and pepper.
Also Read: Super Recipe for Kohlrabi Mince Casserole: This summer dish is loved by the whole family >>
Boil the vegetable stock in a saucepan. Place the kohlrabi, including the lid, into the boiling vegetable stock and simmer for 10 minutes with the lid closed. Place the kohlrabi individually on a plate. Add some vegetable broth to the minced meat filling so that it becomes nice and creamy. Put the minced meat filling in the kohlrabi. Cut the chives into rings and place over the stuffed kohlrabi. Enjoy your meal!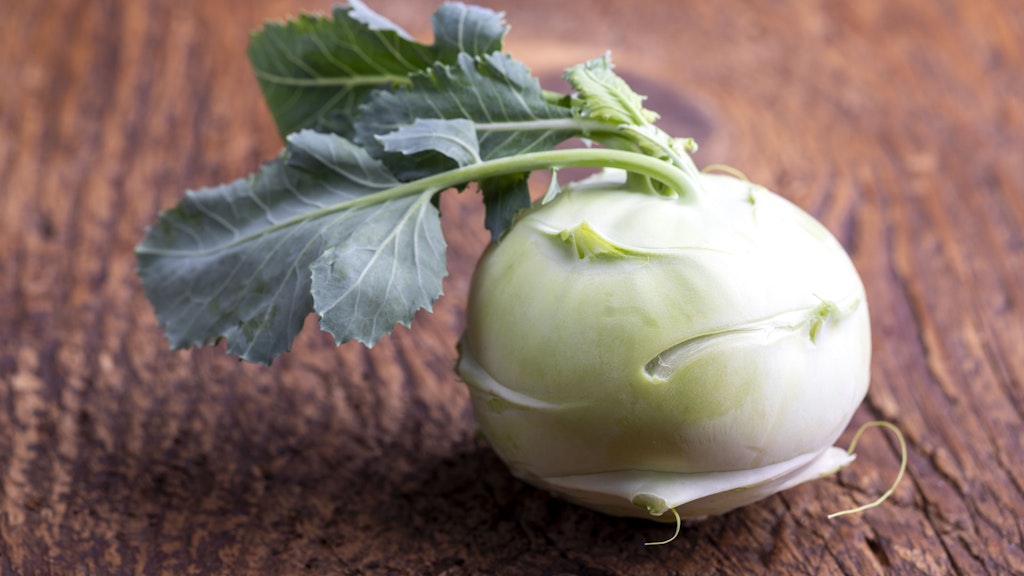 Also read: Fresh Spinach and Fried Eggs: This recipe is super cheap, easy, nutritious and really delicious! >>
Why is kohlrabi so healthy?
Kohlrabi is not just a relatively cheap vegetable. He is also really healthy. The green tuber is rich in the vitamins niacin and folic acid. The vitamin C content is particularly high. Kohlrabi also contains the minerals potassium, calcium, magnesium and iron. With only 23 calories per 100 grams, kohlrabi is a low-calorie vegetable. However, the high fiber content ensures a high degree of satiety.
Also read: Brilliant recipe: Do you already know the 7-cup salad? This delicious salad is ideal for hot days and for grilling >>