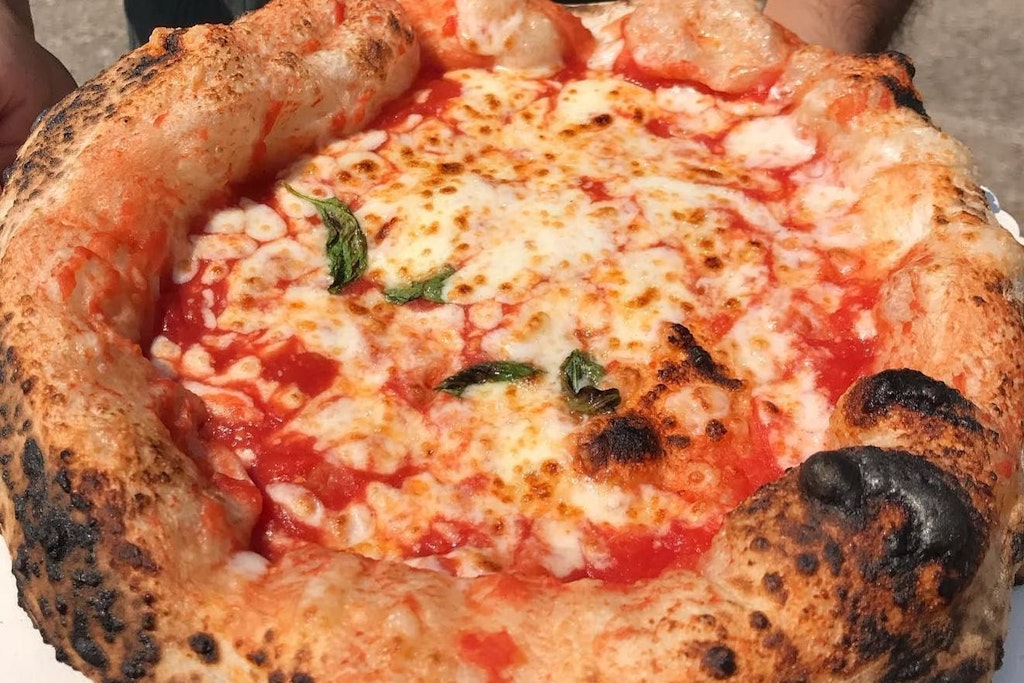 A Margherita on hand in Naples. It's a hot, steaming pastry cookie, a little dark around the edges, with an eye of fruity sauce made from ripe tomatoes in the middle. Basil, garlic and a melting mozzarella blend deliciously together. The piece of pizza can only be eaten folded up, it deepens and drips juicy. While the crunchy edge counts. Every second the pizza bakers throw the hot parts out of the oven. It smells like vacation.
Also read: Embarrassing weather calculation error: Why the "mega heatwave" in Berlin is completely absent>>
This weekend, Berliners can taste exactly that real Italian pizza feeling. Margherita meets Marinara: At the Pizza Street Festival at the Gleisdreieck meet the best suppliers in the city.
Neapolitan pizza is world heritage
The art of Neapolitan pizza making is now a World Heritage Site, it is registered as a trademark of the EU, and the traditional composition and production of the dish is protected. Soft wheat flour, brewer's yeast, natural drinking water, tomatoes, salt, extra virgin olive oil; plus garlic and oregano, fresh basil and mozzarella, baked in wood-fired ovens – that's the only way to make a real Pizza Napoletana, which comes in two varieties: marinara and margherita.
Also read: GDR sports legend: Uwe Hohn, who once threw the javelin 104.80 meters, is 60. He doesn't want to talk to anyone anymore>>
Best pizza in Berlin
At the festival, ten of the city's best pizzerias offer the classic Margherita (fixed price eight euros) and Marinara (seven euros) as well as two special pizzas each, with or without meat. Cocktails based on Limoncello di Capri, Sambuca Molinari and Amaro Montenegro round out what the organizers say is the biggest street pizza festival in Germany to date. All this is supported by the City of Naples, organized by the "True Italian" project, which promotes the tradition of authentic Italian cuisine abroad.
Also read: With cap or without? Bet you've always been eating kiwis wrong?>>
The whole thing takes place in the Jules Biergarten & Café at Luckenwalder Straße 6b, 10963 Berlin Gleisdreieck in Kreuzberg.
Admission is €3 and children under the age of 12 are free. The event is organized by the True Italian network with the support of the Ooni pizza oven company and under the patronage of the City of Naples.