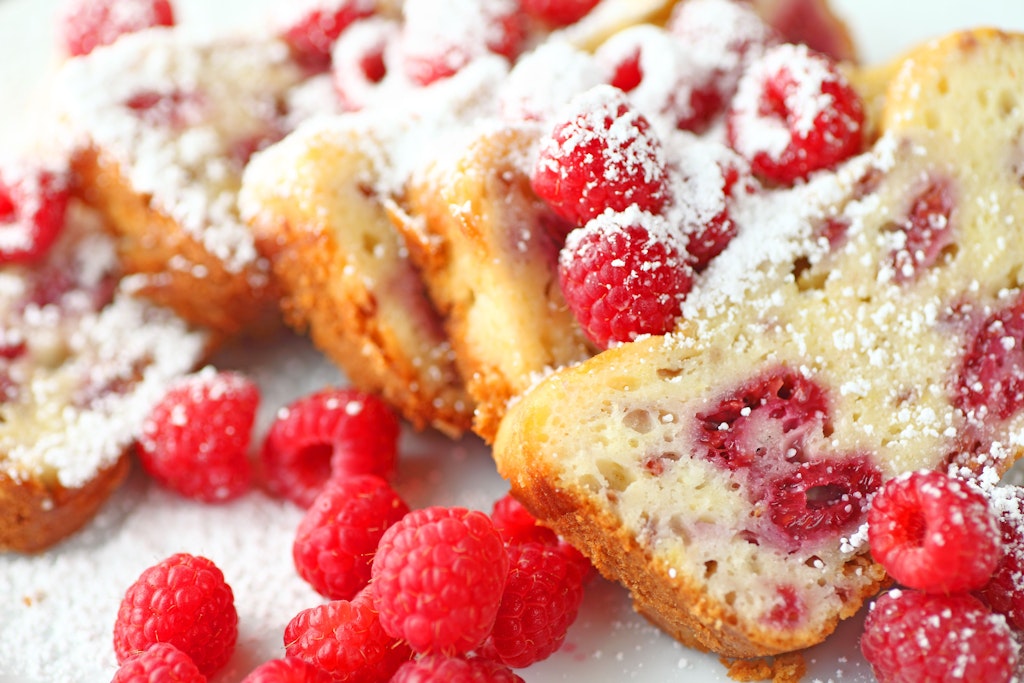 Cake is complicated. My grandmother had so many tricks that I will never learn. Respect for baking is widespread, especially among beginners. However, this is complete nonsense.
And to prove it to you, we came up with this recipe for a delicious raspberry cake. It's quick and anyone can do it. Just try it.
Also read: Grandma's bottomless cheesecake – a recipe with tradition and lots of love >>
What you need:
500 grams of raspberries (frozen), 125 grams of butter, 100 grams of sugar, 220 grams of flour, 3 small eggs, 1 bag of vanilla sugar, 0.5 bag of baking powder, a pinch of salt, 1 pinch of saffron threads, 1 tablespoon of sugar, a little powdered sugar
Also read: How to make the best scrambled eggs in the world – with these sensational secret tricks, it's guaranteed to work! >>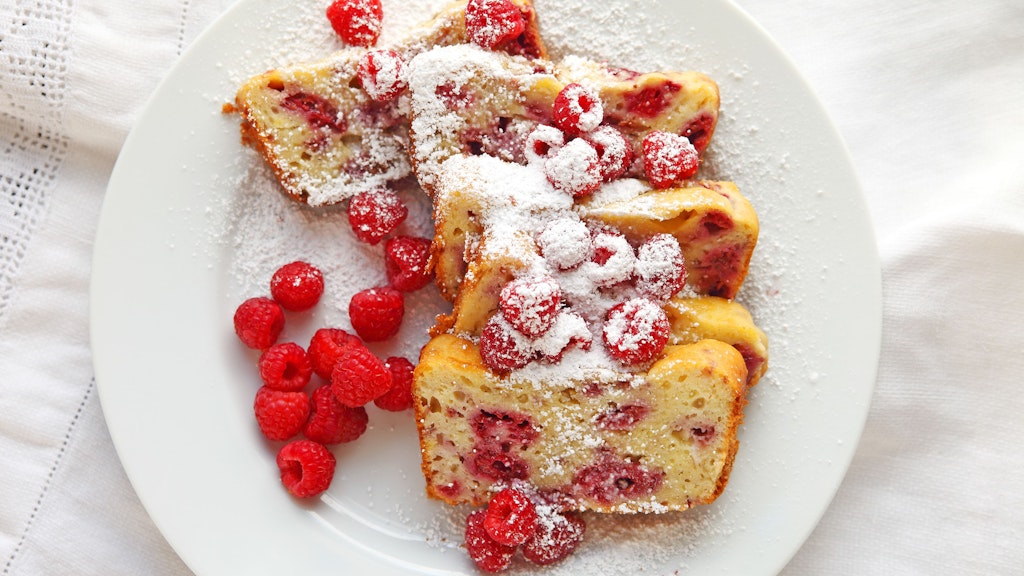 Also read: Constant feeling of hunger: THESE are the possible causes – and THIS is what you can do about it! >>
This is how it is done:
Preheat the oven to 170 degrees.
To thaw the raspberries, place them in a bowl or, even better, in a colander so that the juice can drain.
Put the butter (room temperature!) with the sugar, vanilla sugar and saffron in a bowl and stir until fluffy. Add a pinch of salt and mix well again.
Then add the eggs and mix everything together until smooth.
Mix the flour with the baking powder and add it to the butter-egg mixture. Stir briefly but thoroughly!
Grease a springform pan with butter. Add the batter and smooth. Now spread the raspberries on the dough. You can sink.
Sprinkle a tablespoon of sugar over the raspberries.
Place the cake in the preheated oven and bake for about 45 to 60 minutes. After 45 minutes of baking time, use a wooden peg or toothpick to check if it can come out. Simply insert the cake, pull it out – if there is no dough left on the skewer, the cake is ready.
Allow the cake to cool, sprinkle with powdered sugar and serve. Enjoy your meal!
A few more tips:
– If you want the fruit to sink deeper into the cake, you can add a little milk to the batter.
– The cake can be perfectly prepared a day before the planned consumption. Stored overnight in the fridge, it tastes even better the next day.
– Instead of sugar, you can also sprinkle chocolate sprinkles over the raspberries.
– Instead of raspberries, the recipe also works with blackberries or cherries.
– If you like to be airy, you can also use a whole packet of baking powder.