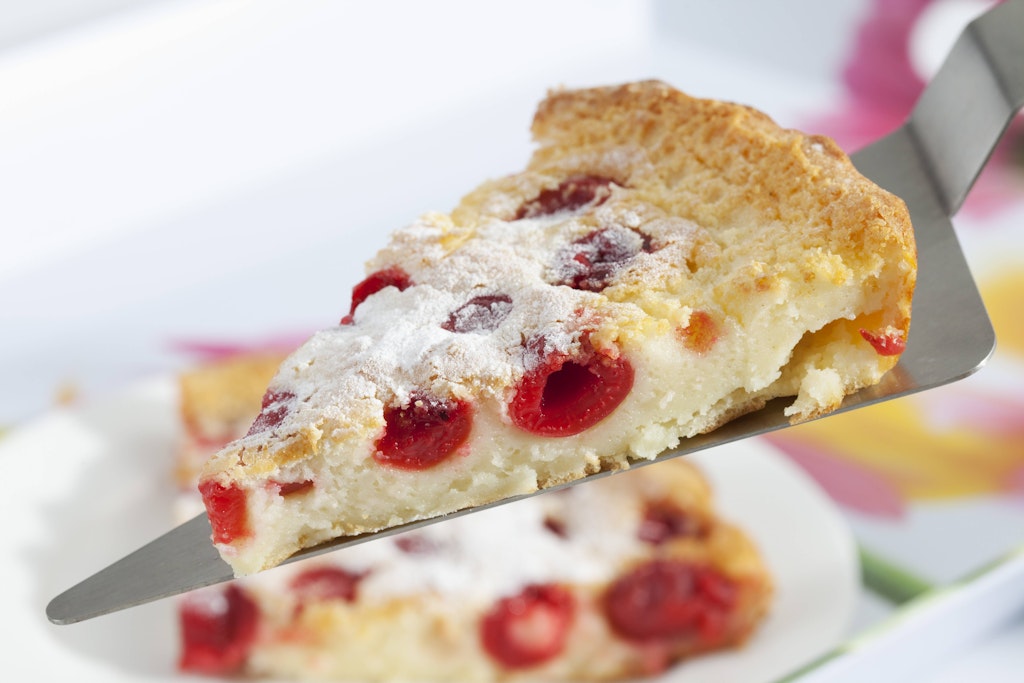 Well, what do you have for coffee on Sunday? For many families, a juicy cake belongs on the table on the last day of the week – after all, there is hardly any time for real enjoyment on the other days. But: What should it be on the coffee table? Here's a recipe you'll simply love – with these instructions, you can quickly and easily conjure up the best cherry cake in the world!
Also read now: cakes without baking! Yummy recipe from Grandma: This Philadelphia lemon cake is super quick to make… you'll love it! >>
Delicious cherry cake: You should know this simple recipe
It consists of a crispy base, a delicious filling of vanilla pudding and creme fraiche and juicy cherries. The great thing about it: You're guaranteed to have most of the ingredients for this cake in the pantry – and you can vary the fruit however you like.
You can also read about this now: Brilliant recipe: Do you already know 48-hour cookies? These chocolate chip cookies are the best in the world – and melt in your mouth… >>
If you don't have cherries or prefer apples, for example, you can simply use chopped apples. Here comes the genius recipe for cherry pie that you will make again and again.
Ingredients for cherry pie with custard and sprinkles
You need 1 jar of sour cherries, 300 grams of flour, 245 grams of sugar, ½ bag of baking powder, 1 pinch of salt, 125 grams of butter, 1 egg, 500 milliliters of milk, 1 cup of crème fraîche and 1 ½ bags of custard powder.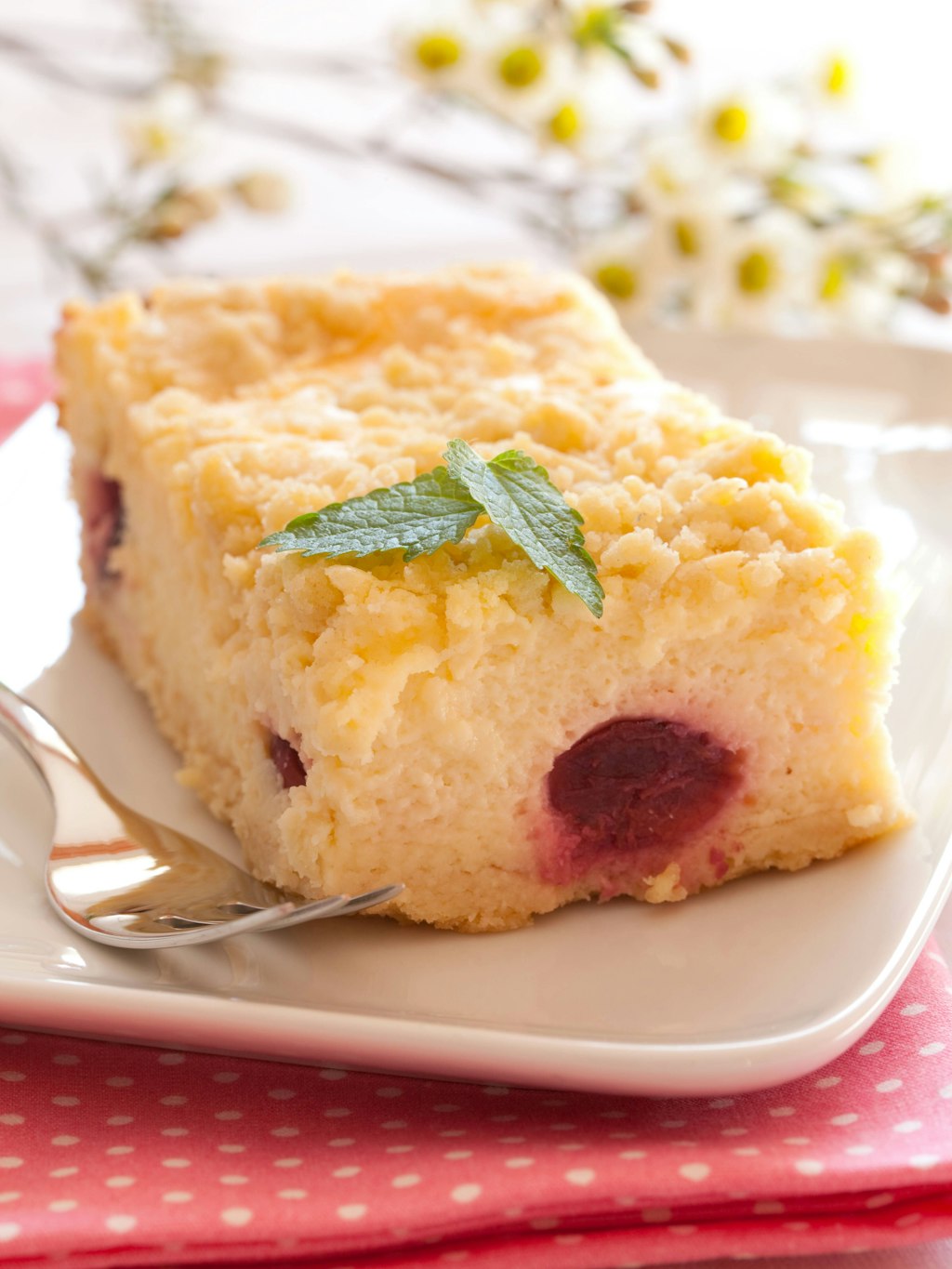 This is how it works: Put the milk in a saucepan and stir in 120 grams of sugar. Mix the pudding powder in a cup with a few tablespoons of milk until smooth. Bring milk to the boil in saucepan. When it boils, remove the pot from the stove and stir in the custard powder mixture. Put the pot back on the hob, bring to the boil and stir vigorously until a creamy pudding has formed. Let it cool completely.
Also read now: Food is getting more and more expensive! Creamy macaroni, spicy baked potatoes: THESE are the best recipes to save – for 1 euro per person >>
Using your hands, quickly mix the flour, butter, baking powder, remaining sugar, salt and egg into a crumbly dough in a mixing bowl. Set aside a third of it. Line a spring form with baking paper. Press the crumb dough into the mold and draw up a border about two centimeters high on the sides. Prick the base several times with a fork.
The crumbs give the cherry cake a crispy topping
Stir the cooled pudding once with a whisk, stir in the cup of crème fraiche. Spread the finished pudding cream on the base. Drain and drain cherries, then spread evenly over cake. Finally, crumble the remaining crumbs over the cherries.
Also read: Very simple and sooo delicious: This is how you succeed in making the perfect crumb cake – according to grandma's recipe! >>
Bake the cake in a preheated oven at 180 degrees for about 50 minutes. If it gets too dark on top, cover with some parchment paper or aluminum foil. Serve with a scoop of vanilla ice cream or a dollop of whipped cream. Enjoy your meal!