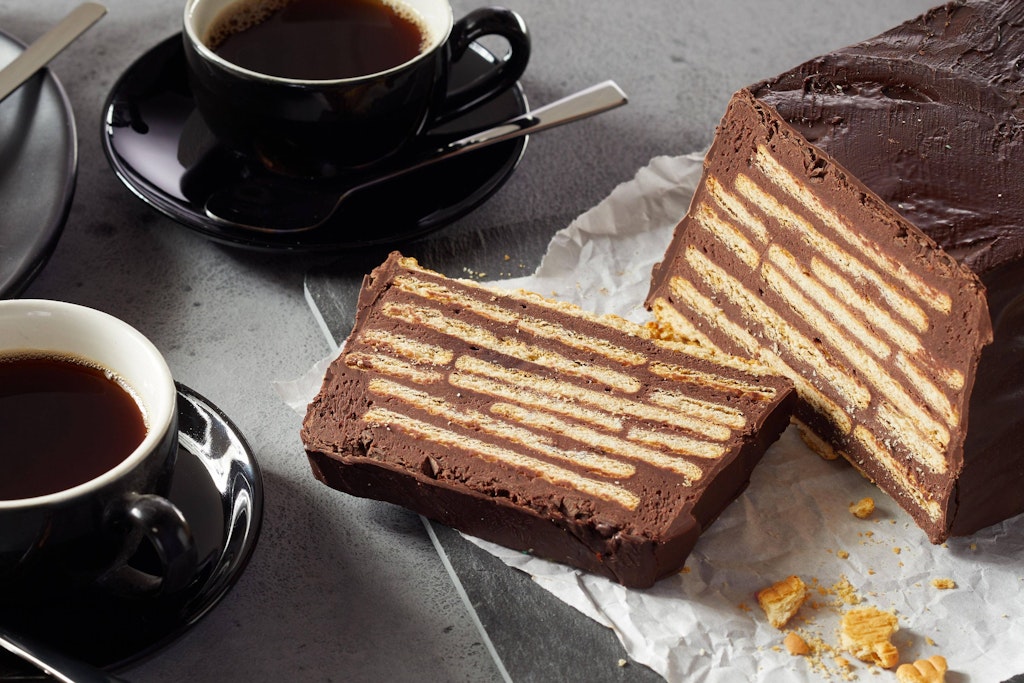 "Cold Dog" (some also call him "Cold Snout") is a true childhood favorite for many. The classic is prepared with butter biscuits and lots of chocolate and is traditionally made as a cake without baking. That's why it's particularly easy and particularly quick to make.
Also read: Creamed herring with boiled potatoes – This is how you make the classic yourself!
This also applies to our variant without coconut fat, but with waffles and raisins. You must try it. This is how the cold dog is transformed into the adult world. The recipe was invented – how could it be otherwise – by a creative grandmother. And without rum, the kids of today like it too.
Also try: Fruity, creamy and so delicious: Nice recipe for delicious apricot cake with cream icing >>
Take our word for it and try it out. Here is the guide:
Grandma's "Cold Dog" – the recipe variant
You need it
4 egg yolks, 100 grams of raisins, 4 cl of rum, 150 grams of sugar, 250 grams of butter, 150 grams of cocoa powder, 100 grams of dark chocolate (72% cocoa solids), 100 grams of butter biscuits, 250 grams of vanilla flavored waffles, 50 grams of white chocolate, walnuts or other Garnish, salt and pepper
Read now: Refreshing and tasty! Strawberry and Watermelon Punch: How to Turn Summer Fruits into a Fizzy Drink >>
This is how it is done
It is best to soak the raisins in rum the day before you prepare them. The liquid will make them nice and soft and bring out the flavor.
Beat the egg yolks with the sugar, a pinch of salt and a little pepper in a bowl over a water bath and heat the mixture to 80 degrees. This is how the egg mixture is pasteurized.
Also read: Brilliant Blitz recipe for the barbecue: You have to try this last-minute pasta salad! With meat sausage and cheese it's just delicious >>
Once the mass is really firm and creamy, add the butter (at room temperature!) and beat the mass thoroughly again. Now fold in the pickled raisins and the cocoa powder and mix everything carefully. You should get a smooth mass, which you set aside for now.
Also read: All-rounder baking soda! Do you already know these five ingenious tricks with the kitchen miracle? You won't believe what is possible with it >>
Place the shortbread cookies in a plastic bag and seal tightly. Then take, for example, a rolling pin or a hammer and use it to crumble the biscuits in the bag.
Then melt the dark chocolate over a water bath and stir it into the chocolate cream that you set aside until it becomes a homogeneous mass again. Then add biscuit crumbs to the cream. Mix everything carefully.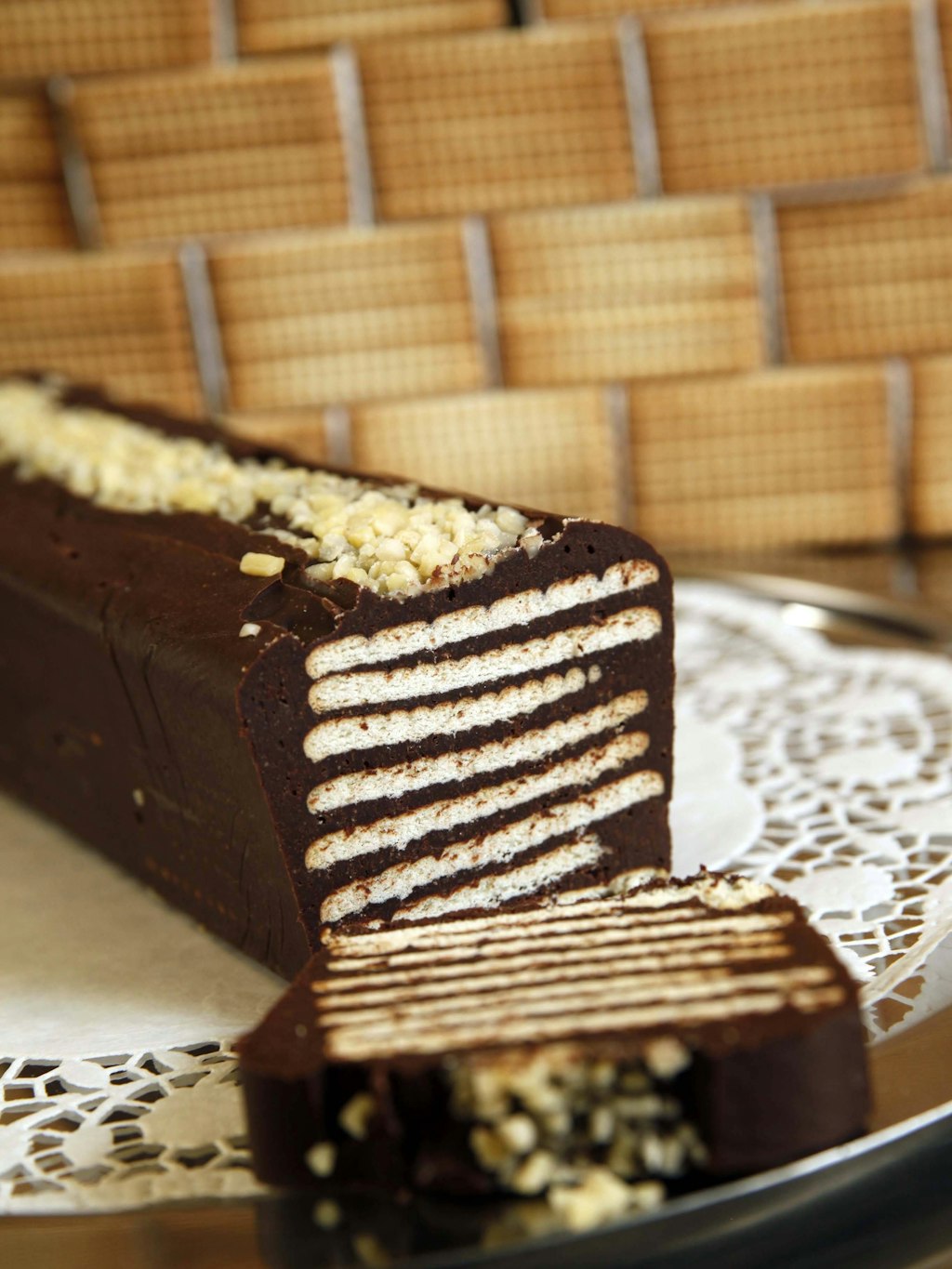 Now line a loaf pan with plastic wrap and place the first layer of waffles in it. Then put a layer of the chocolate crumbs about 2 centimeters thick. Continue alternating until both components are processed. The last layer should be the chocolate cream, which you smooth.
Now cover and place in the fridge for at least three hours.
Just before serving, melt the white chocolate and put it on the cake as a decorative topping. While the chocolate is still liquid, spread some walnuts (or other decoration) on top. Wait a moment, then the cold dog is ready to serve!
Also read: Pink, Yellow, Green: What the color of the doctor's prescription says >>
We wish you a good appetite!